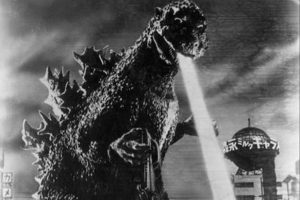 Do you know that feeling when you're on top of your to-do list? I don't. Seriously, I don't think it's ever happened. I am much more likely to forget the things that were on my to-do list than complete them, like putting this blog up on the 14th, like I was supposed to do.
Sorry about that.
So anyway, I was talking with Tressa from Wishful Endings and she told me about her read-a-thon, where you tackle your to-read stack. Or add to it. I've forgotten the idea, or maybe I'm just incapable of shrinking my to-read list. But enough about me. Let's talk about my books.
In the Slayers series, dragons are real and they're coming back to the modern world. They don't want to be our friends–which shouldn't surprise any of us that have actually considered what a dragon looks like. Are they cuddly, furry creatures like cats, dogs, and horses that might like us? No, they are clearly carnivores and would like nothing better than to eat one of our limbs.
In the last book of the series, dragons are going to be flying around DC causing havoc. I admit that this scene may be inspired by all of those Godzilla movies I watched as a child. Don't ask me why my parents let a small, impressionable child watch a giant, scary lizardish monster destroy cities. I don't have a good answer. It clearly scarred me. I had lots of Godzilla nightmares.
For a chance of your choice of one of my books (if you live outside the US, it's a choice of one of my ebooks) leave a comment telling me what your childhood fear was.
Also, to see more of Wishful Endings book giveaway blogs, check out http://www.wishfulendings.com/