I don't usually put my latest release on sale, but here it is anyway–along with some other great romantic comedies of mine that you'll love. (And as always, every time you leave a review, another angel gets its wings…) This sale ends soon, so don't wait!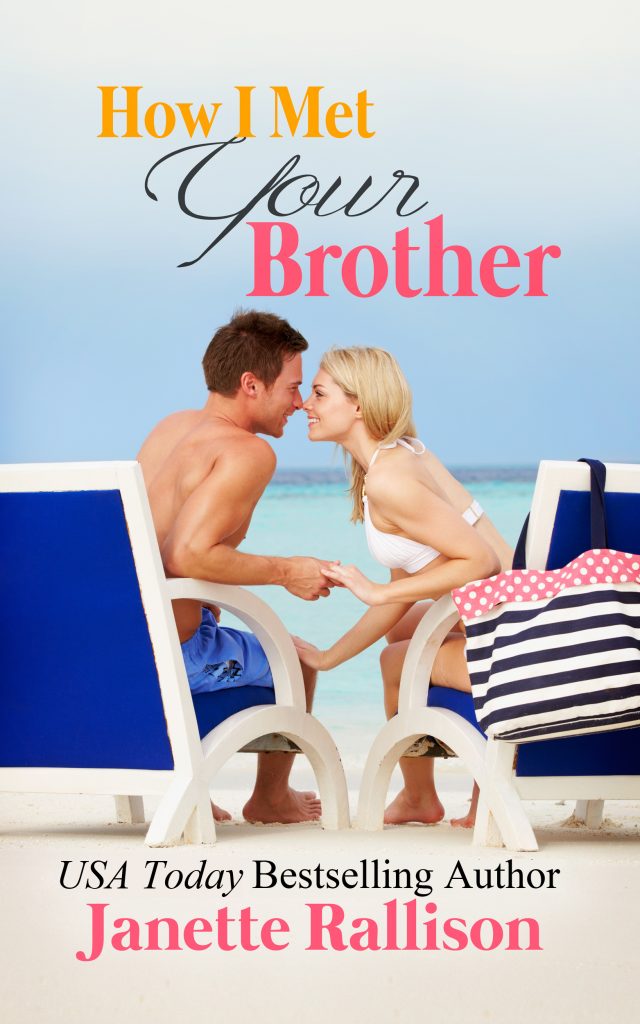 The best day of his life, the worst day of hers.
Back in college, Marco Dawson never thought of Belle as anything more than a friend. If she had crossed his mind on his wedding day, it was probably only to wonder why she hadn't shown up to be a bridesmaid. After all, his new wife was her old roommate. Seven years have passed since then, and Belle just found out that Marco is divorced and vacationing with his family in an elegant Cancun resort. She's not about to let the right man get away twice. She heads to the resort where she plans to casually bump into Marco and ignite some romantic flames.
But Belle hadn't planned on one thing: Flynn Dawson, Marco's handsome, charming, and determined twin brother. He thinks Marco and his ex-wife can make amends and he's not about to let Belle stand in the way.
Part Sabrina, part While You Were Sleeping, romantic comedy readers will eat this book up!
A little white lie never hurt anyone.
When Clarissa takes a much needed job under slightly false pretenses, she doesn't think it will be such a big deal. She may have told her movie-star boss that she was married but that shouldn't matter. After all, she doesn't want anything to do with men for a long, long time.
It's hard for a woman to keep up the masquerade when her boss is as handsome as Slade Jacobson and the job takes her to Hawaii with him. In between handling his whirlwind four-year-old daughter and dealing with a whole cast of Hollywood personalities, Clarissa has to keep a tight hold on her heart.
Masquerade is romantic comedy at its best–clean and funny with lots of heart.
​
Who says cheerleaders have to be nice?
Chelsea's school year has taken a turn for the worse. After being dumped by her boyfriend and humiliated at the pep assembly by her younger sister's boyfriend, Rick, she's just concentrating on avoiding any other major embarrassments.
That's when Rick and his band debut their new album, complete with a whole set of songs bashing cheerleaders. Chelsea's humiliation has reached a whole new level now that everyone is walking down the halls singing the words to "Dangerously Blonde."
It's time to make Rick pay. All he wants is to win the High School Idol audition, so he can be on his way to rock star fame and fortune. But with the help of her best friends, Aubrie and Samantha, Chelsea is going to steal his victory right out from under him.