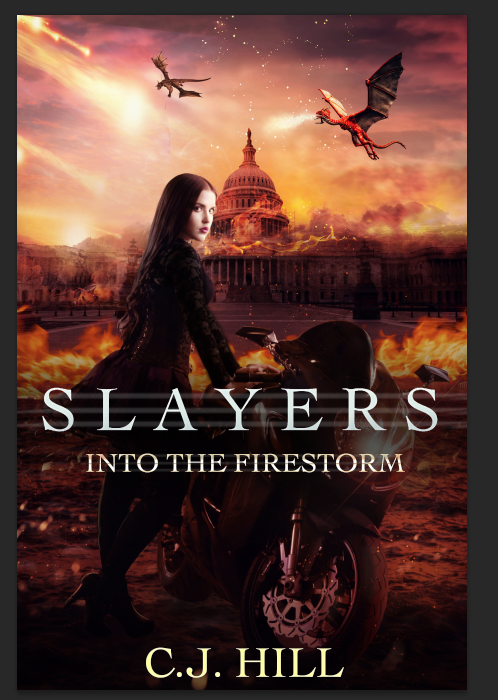 Perhaps by the time I'm finished with the book, I will remember that firestorm is one word. Although you probably shouldn't hold your breath. I've written multiple books that involve either the Renaissance or renaissance festivals and I still spell the word wrong. Every. Single. Time.
Thank goodness for spellcheck.
Anyway, I am working on Slayers 4 again. I'm having a hard time getting excited about the book because I want to be already done with this series and it still needs so much work, and oh yeah, the climax and ending. It still needs that.
And–this is why I shouldn't write series–I know at some point soon, I'm going to have to go back and reread all three books to make sure I'm not inadvertently changing facts and details.
I've said since book two that I was going to write two endings, one where she ends up with Jesse and one where she ends up with Dirk so that both camps will be happy. Oddly, even though the (super) rough draft is written up until the climax, I'm still not sure which version I'm writing now. I guess we'll all be surprised…