I feel bad for making anybody who is just dying to read my next book (I know that's all of you, right?) wait any longer for the promised ARCs, so I'm doing the giveaway now–but if you didn't read about the Faerie Festival then you have to read that blog too, as I'm once again trying to convince conference people that I have fans. So if you can go to the festival, please do. And when you see me, yell out, "There's Janette Rallison, who is not my neighbor! I'm just a random rabid fan, of which there are many in any given crowd!"
Okay, that said, I thought I'd do a blog about the cover for My Double Life.
My idea for the cover was to show the back of a singer holding a mike, but with her fingers crossed. Thus conveying that she is lying. I admit it was sort of vague, but the Bow-Tied One likes to see my cover ideas so he can ignore them. I sent him my daughter modeling for this: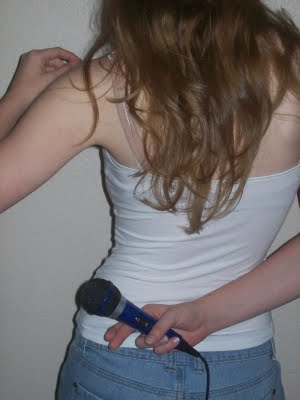 And this was one of the covers they sent me. I thought it was nice.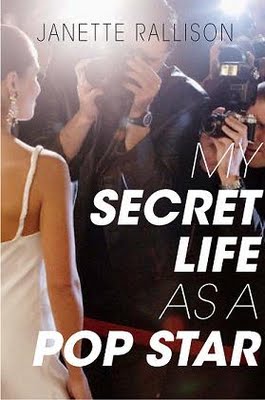 But they decided to hire a model and insert her into the cover. I do like the fact that they hired a model for the cover since that means I will not see this same picture pop up in a million adds like the picture for My Fair Godmother has. And she's very pretty. However, does anybody think this model looks at all Latina? Yeah, I didn't think so either. Apparently the photo shoot department doesn't actually read the book.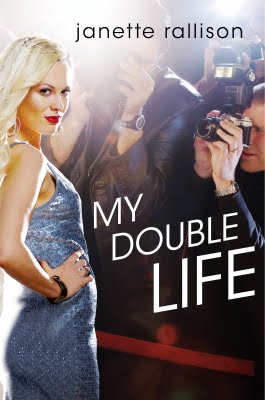 I'll be giving away two ARCs. If you want a chance to win just leave a comment telling me which of my previous books was your favorite. Followers get double chances. Good luck!