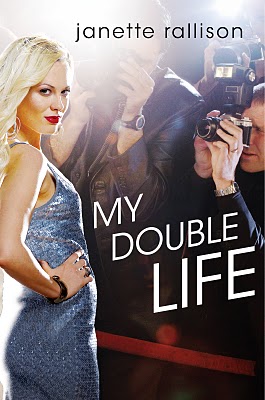 That sounds like I'm going to throw my book out the window, doesn't it? (Believe me, there were many days during revisions when I wanted to.) But no, I'm actually having a Red Carpet event at Changing Hands.
There will be free stuff: Books, a Changing Hands gift certificate, school visits–and you just might win some of it. I think it will be a lot of fun. Bring your daughters, your friends, complete strangers who you've lured into your car–and go as glam as you want, because we will be taking pictures in front of a 4×6 paparazzi poster.

Here's the info:
Thursday, May 13th at 7:00 pm.
Changing Hands Book Store
6428 S McClintock DriveTempe, AZ 85283(480) 730-0205

All her life, Alexia Garcia has been told she looks just like pop star Kari Kingsley, and one day when Alexia's photo filters through the Internet, she's offered a job to be Kari's double. She takes the job in order to finally meet the father she's never known.
Alexia lives the celebrity life, even romancing the hottest lead singer on the charts. But is it real love if your boyfriend doesn't even know your name?