That title was just my way of making it easier for search engines to find this answer, because I've already had a lot of people ask and the book has only been out a week.
The book came out Jan 23, 2018
Here is the cover for book 4, Slayers: The Dragon Lords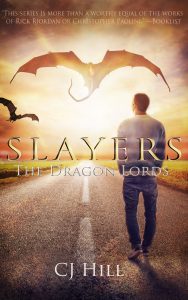 This will be the cover for book 5
. . .