West Side Story turns into a comedy of errors
Girls have their dreams: fame, hot guys, and heels that don't cripple a person after a few hours.
Jessica would be happy with one out of three on that list as long as it's the right one. She dreams of Hollywood, and when Jordan—a movie star's son—moves into her small town, she dreams of him too. He's gorgeous, funny, and oh-so-worth-forgetting-about-her-ex.
Jordan has always wanted to get out from the shadow cast by his superstar father. Moving to a small town in New Mexico should be a good thing, but all he can think about is getting his divorced parents back together.
No problem, right?
Jessica convinces Jordan the best way to get his father to come for a long visit is to be a part of the high school's play. And if she's "discovered" in the process, all the better.
Things go wrong when she lets Jordan's secret identity slip, and grow even more disastrous when the principal tries to change West Side Story into a politically correct production. With reporters watching, showtime has never been so important or so wildly and hilariously out of control.
In the same romantic and sharply witty spirit of Life, Love, and the Pursuit of Free Throws, Janette Rallison delivers another comic gem that readers are sure to love.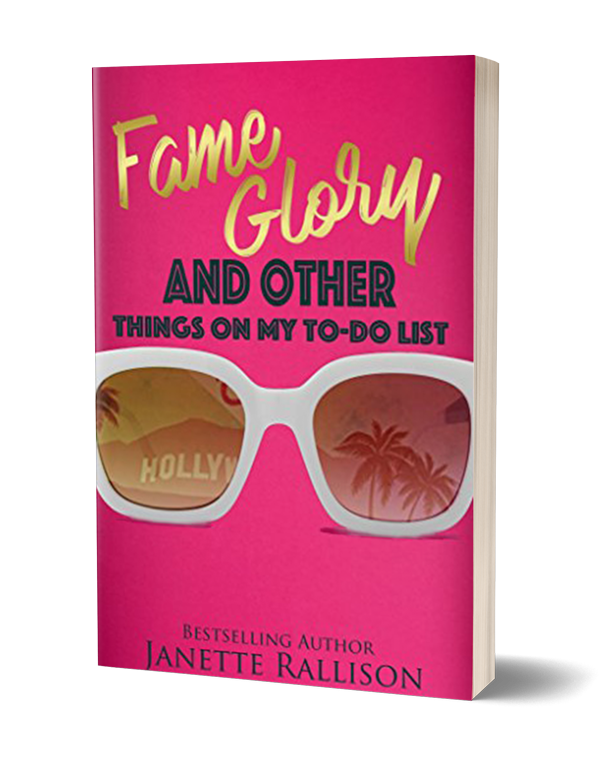 Praise for Fame, Glory, and Other Things On My To-Do List
★★★★★
"My absolute favorite Janette Rallison book"
— Goodreads Reviewer
★★★★★
"I haven't laughed throughout a book in a long time. Such a fun read. Great wit, clever sarcasm, and a fine appreciation for the ridiculous make this a must-read. Janette Rallison is a skilled writer and she proves it in spades here. A fabulous Hero and heroine are truly a bonus."
— Amazon Reviewer
★★★★★
"Another fantastic read by Janette Rallison! She has a way that just draws you in and you don't want to put her books down."
— Amazon Reviewer
★★★★★
"I literally had tears in my eyes."
— Goodreads Reviewer
★★★★★
"I heard my daughter laughing in bed last night and knew that she had snuck the book and was reading by flashlight!"
— Goodreads Reviewer
★★★★★
"...I honestly didn't anticipate how much I was going to laugh while reading it, I'm glad I didn't do it in public! Relatable characters, a cute clean romance and the worst West Side Story production ever makes this another worthy Rallison book in my collection. Highly recommended."
— Amazon Reviewer