Fall In Love With Reading
Books for children and adults from Janette Rallison & CJ Hill
Recent Release
Revenge of the Nerd Goddess
Who says the smart girl can't get the quarterback?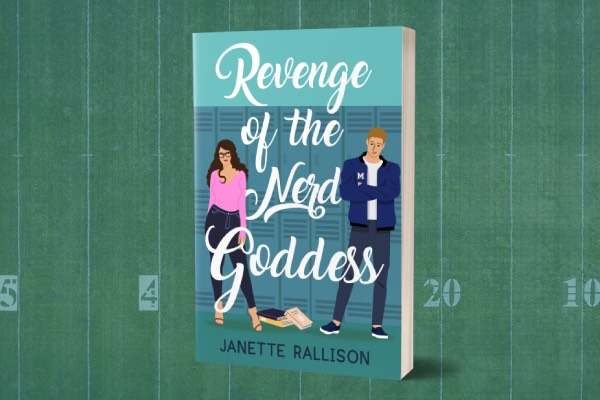 Upcoming Events
Meet Janette Rallison!
Payson Book Festival, Payson, AZ

July 23, 2022

ANWA Conference, Mesa, AZ

September 16, 2022

SMIAH Writers Conference, Overland Park, Kansas

October 13, 2022
See All Events
Recent Release
The Cowboy and the Girl Next Door
Kate Benton has wanted nothing to do with ranchers since she was fifteen and too-hot-for-his-own-good Landon Wyle caught her kissing his little brother during a cattle drive. Yep, that event pretty much put an end to a lot of things, like her dignity.
But when her grandfather dies, he leaves his ranch to her with one provision: she has to live on Coyote Glen and keep it profitable for a year.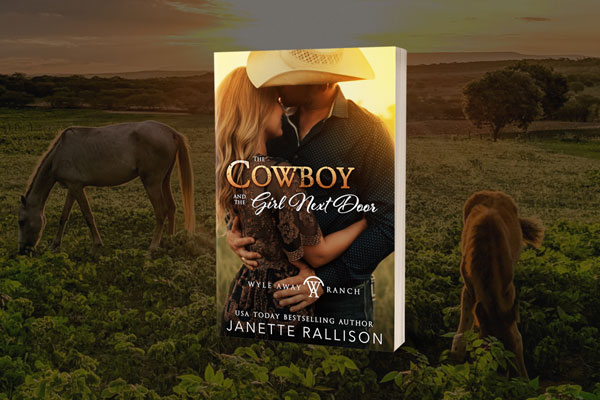 Praise for Janette Rallison
"When Janette Rallison publishes a book, I drop everything and read it!"
— Amazon Reader
"I've never read a Janette Rallison/C J Hill/ Sierra St. James... book a didn't enjoy."
— Amazon Reader
"I have never been disappointed by Janette's books!"
— Amazon Reader
"Janette Rallison is my favorite author!"
— Janette's Mom
Stay In The Loop
Subscribe and receive a free Ebook!
Want to know about new releases or ebook sales?
Sign up for Jannette's newsletter and receive a free copy of Fame, Glory, and Other Things On My To Do List.