It's that special time of year–the time when I lose the Whitney Award to someone else. (This year, to Rob Wells for his book Variant.) As is the tradition (that I started, by the way. I am an experienced loser.) the losers gather after the event to drown their sorrow in cheesecake and to glower.  Personally, I think it's the funnest thing that happens at the Whitneys.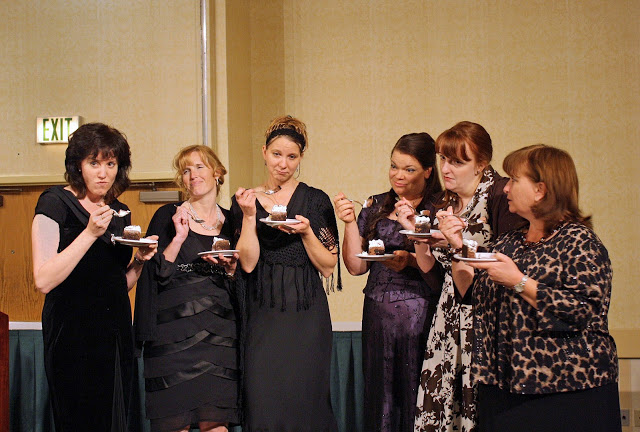 Here I am with the lovely Michele Holmes, Julie Wright, Jenni James, Jessica Day George and Theresa Sneed. A fine class of losers if I do say so myself.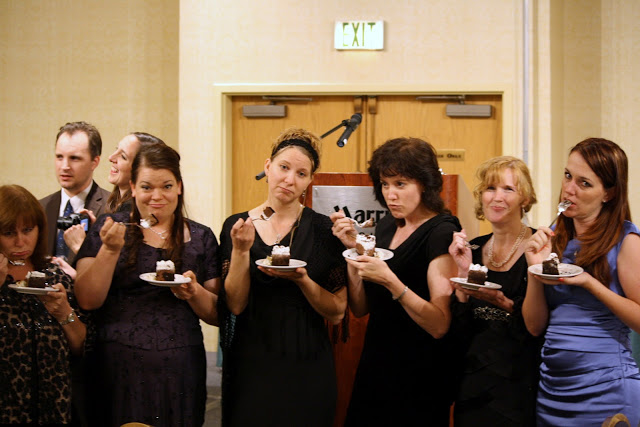 And here's another picture where Melanie Jacobson joined us in the cheesecake circle.  You can see Dan Wells is trying to sneak into the picture–because yes, we are that cool. But he is totally not part of our in crowd. True, he lost his category, but then he went and blew his photo op opportunity by winning best book. Whatever, Dan. Maybe you can join us next year.
Stay In The Loop
Subscribe and receive a free Ebook!
Want to know about new releases or ebook sales?
Sign up for Jannette's newsletter and receive a free copy of Fame, Glory, and Other Things On My To Do List.