CJ Hill is a pen name for Janette Rallison, who is best known for writing romantic comedies. When her writing shifted away from the romantic comedy genre into action, her editor thought a pen name would be a good idea. CJ Hill books include: dangerous dragons, (Slayers; Slayers: Friends and Traitors; Slayers: Playing with Fire; Slayers: The Dragon Lords; & Slayers: Into the Firestorm) Time travel to dystopian worlds, (Erasing Time; Echo in Time) and up-coming: flesh-eating beetles.
By the way, if you're ever going to choose a pen name, choose a really unusual one because now there are at least two other CJ Hills on Amazon. Sometimes my bio there reads that I'm a man who enjoys dog books.
CJ Hill (Janette) has five children, three of whom like her on any given day depending on who is in trouble. She has lived in Arizona for the last half of her life, but is still in desert denial and hopes that one day her garden will grow silver bells and cockle shells or maybe just tomatoes.
Learn more about CJ Hill / Janette on her Biography page.
YA Fantasy
The Slayers Series
Tori didn't sign up to be a superhero. She signed up for dragon camp, something she thought would involve horseback riding, archery, and laying around the lake. Camp, however, turns out to be more than it seems.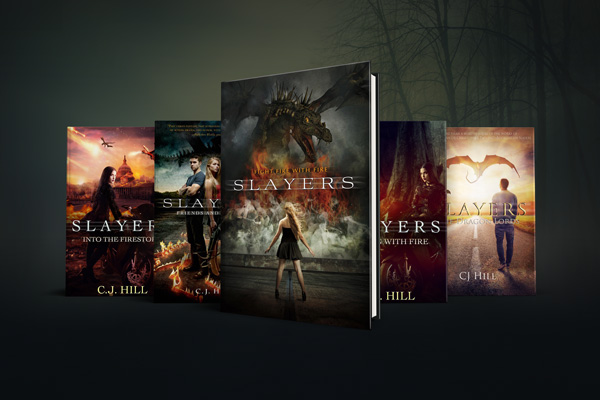 YA Science Fiction
Echo In Time & Erasing Time
When twins Sheridan and Taylor wake up 400 years in the future, they find a changed world: domed cities, no animals, and a language that's so different, it barely sounds like English. And the worst news: They can't go back home.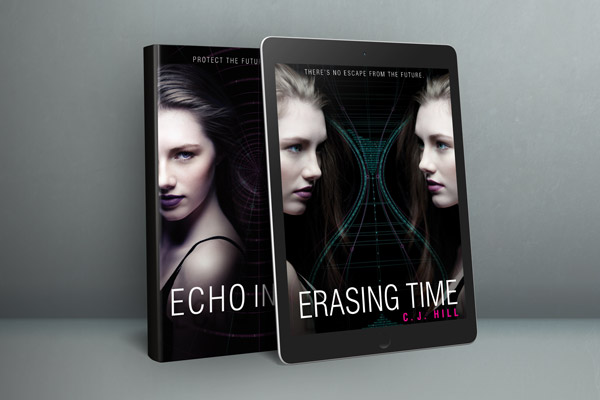 Stay In The Loop
Subscribe and receive a free Ebook!
Want to know about new releases or ebook sales?
Sign up for Jannette's newsletter and receive a free copy of Fame, Glory, and Other Things On My To Do List.