Lately I've been getting pictures from my daughters that make me . . .well, just a tad bit concerned.
Here are a series of drawings that my youngest daughter drew in comic book like procession. As you can tell they are pictures of her happily riding her bike singing, "La La La" when along comes her older brother, humming, and runs her down with a car. We, her parents, look on in horror. Her older brother does not drive the car, by the way, nor has he ever made plans to flatten her. At least not that I know about.
One just wonders if her teacher is reporting us to CPS.
Scene 1

Scene 2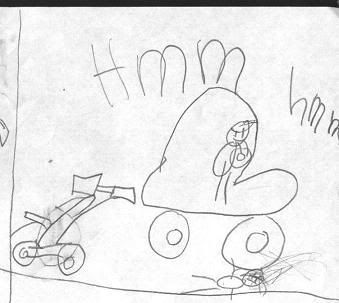 Scene 3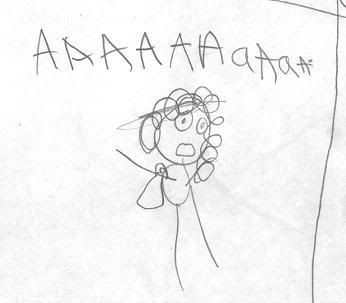 Scene 4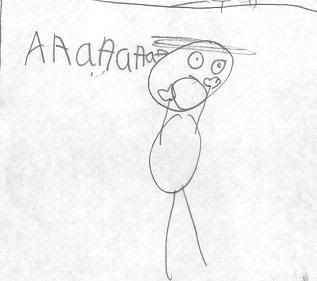 I have to say the expressions on her drawings are quite good. I actually look like this drawing sometimes. She obviously takes after middle daughter who surpassed my drawing skills in about third grade.
Then here are pictures of my oldest daughter falling to the earth. Yeah, that's a little bit scary.
Skydive

Skydive with Hawaii

Stay In The Loop
Subscribe and receive a free Ebook!
Want to know about new releases or ebook sales?
Sign up for Jannette's newsletter and receive a free copy of Fame, Glory, and Other Things On My To Do List.