I'm home from the Vegas Book festival and back to my normal life of cooking, cleaning, and taking care of the little people. As usual my woodland friends are here to help. (Total lie. They never help.)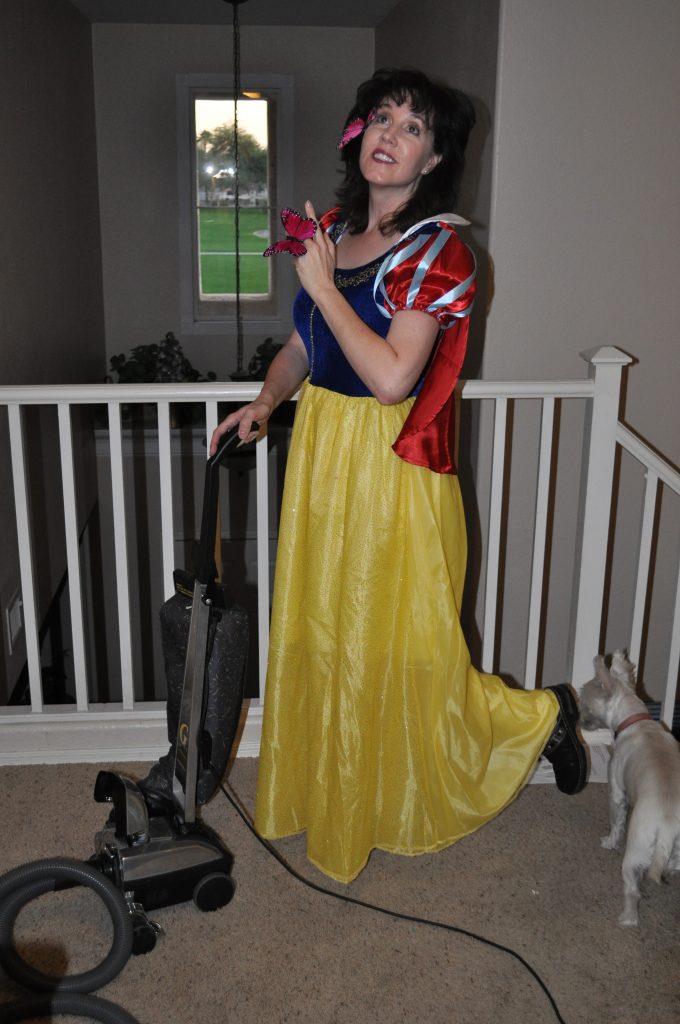 Anyway, I know that what happens in Vegas is supposed to stay in Vegas (along with all of your cash) but I had to tell you three stories. This is the first:
Okay, so I'm at the festival and I'd brought a couple of containers of yogurt along to stave off starvation. Then I found out that the festival had a lovely break room with awesome food for the authors–and the food there was way better than yogurt.  During a bit of free time between my panel and my signing, I went to the park next door and wrote. I noticed a homeless guy a ways off feeding the pigeons.
"Ahh," I thought, "a nice homeless guy who is sharing what little he has with a bunch of birds. I should do something for him." And then, feeling all warm and fuzzy and generous inside, I walked over to the homeless guy to offer him my yogurt. I thought it would be a poignant, charitable moment.
The guy took my yogurt and gave me a sly, one-toothed grin. (Seriously, he only had one tooth. So it's a good thing I didn't give him an apple.)
"So," he said in a trying-to-be-debonair sort of way, "you're CJ Hill."
(Lest you think I'm famous, I was wearing a name tag.)
"Yep," I said.
He winked at me. "Are you married?"
"Yes," I said, wondering why this was his first question.
"Happily married?"
"Yes," I said, realizing that the one-toothed homeless guy is indeed hitting on me.
"You ever been a swinger?"
"Um, no," I said and turned to go.
"Ever thought about trying it?" He called to me as I headed back to my bench.
So yeah, that was my touching charitable moment.  Apparently in Vegas, you can lure men to you with yogurt. Now when I don't think my husband is being romantic enough, I tell him, "Hey, I have yogurt and I know how to use it."
Only in Vegas . . .
Stay In The Loop
Subscribe and receive a free Ebook!
Want to know about new releases or ebook sales?
Sign up for Jannette's newsletter and receive a free copy of Fame, Glory, and Other Things On My To Do List.