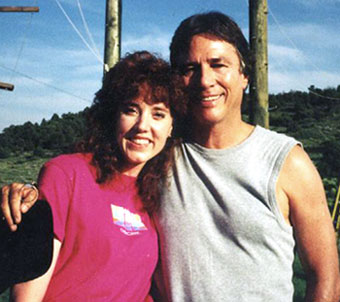 First off, I feel compelled to tell you the show I would have snuck onto. Battlestar Gallactica. Captain Apollo . . . long heavy sigh . . . and Dirk Benedict . . . more sighing. True, the show had that stupid robot dog and sometimes the dialogue was cheesy, but hot guys make up for a lot.
Anyway, now that I have traveled down memory lane, you can read about the winner. Random.org, in all its random glory has chosen Karen Adair. So Karen, send me your regular address at jrallisonfans at yahoo dot com and I'll send your nuclear summer version book off to you.
Anyone else who wants another chance to win, GoodReads.com will be giving away a copy of Just One Wish from June 25-July 25. In fact, I think they've also got a copy of My Double Life they're giving away too.