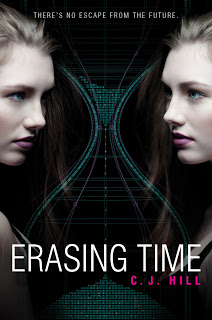 Welcome to another day of my giveaway. This is probably the longest I've gone on this blog without mentioning chocolate. I hope you'all don't feel deprived.  Anyway, it's only sixteen more days until Erasing Time comes out. You can buy a copy at the book launch on Aug 28th, at Changing Hands Bookstore in Tempe, AZ. (Or at your local book store if you don't happen to live in Arizona–and as it is currently the same temperature as the inside of a dryer, I don't blame you for not living in Arizona.)
Next up is All's Fair in Love, War, and High School--And yes, I know that my covers have gotten better over the years.  This was one of my earlier books.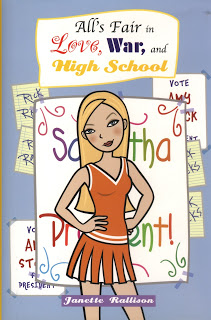 You can look at the Polish cover if you'd rather.  I like the fact that the Polish cover proudly exclaims that 1,000,000 sprzedanych egzemplarzy!  Not many people can claim half so many sprzedanych egzemplarzy!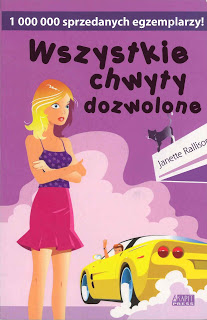 Don't worry though. I won't send you a Polish copy.  Leave a comment telling me about one of your bad days in school.
 Let me know if you're a follower, as that will earn you an extra chance.  Blogging or tweeting about the giveaway and mentioning that you'll be naming your first born child after me will earn you another chance. (Okay, you don't actually have to do that–but I would appreciate you telling other people about the giveaway.) And yeah, if you tweet/blog you'd better put in the link for that. Twitter and Google search are supposed to let me know when my name pops up in the internet, but it only works about a third of the time and I'm too untechnical to figure out how to fix that problem.  I'll ship to the US or Canada, other winners will get an ebook.
You're allowed to comment on both blogs–and you might as well, as it doubles your chances. The CJ Hill one is: http://cjhillbooks.blogspot.com/ (I'll throw the Goodread comments into the mix too.)
When your chance for getting into college and your date for the prom are all on the line…

Sixteen-year-old Samantha Taylor is used to having things go her way. She's head cheerleader and has all the right friends and a steady stream of boyfriends. But when she tanks the SATs, her automatic assumptions about going to college don't appear to be so automatic anymore. She determines that her only hope for college admission is to win the election for student body president. Unfortunately, with her razor wit and acid tongue she's bettersuited to dishing out insults than winning votes.

When she brashly bets her classmate Logan that she can go two weeks without uttering a single insult, Samantha immediately realizes that she may have bitten off more than she can chew. And when her current boyfriend dumps her, less than three weeks before the prom, it couldn't be a worse time to be forced to keep her opinions to herself. Finding a new boyfriend will be a challenge now that Logan shadows her every move, hoping to catch her slipping back into her old ways. Samantha is determined to win the election and find a dream date for the prom, no matter what it takes. After all . . . all's fair in love and war (and high school!).
Stay In The Loop
Subscribe and receive a free Ebook!
Want to know about new releases or ebook sales?
Sign up for Jannette's newsletter and receive a free copy of Fame, Glory, and Other Things On My To Do List.