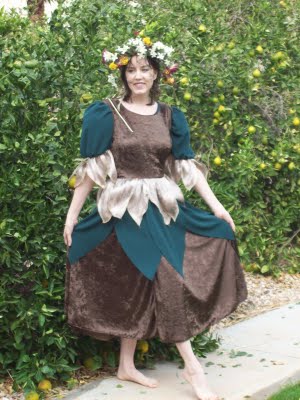 I promised I'd post pictures of myself from the Faerie Festival. Here is the outfit my amazing friend, Kristy, sewed for me. She is sort of like Martha Stewart but more impressive because she has seven children. One Halloween she sewed herself a Snow White costume and then sewed matching dwarfs outfits for all of her kids. I'd like to see Martha haul seven kids around the neighborhood without losing any. But I digress.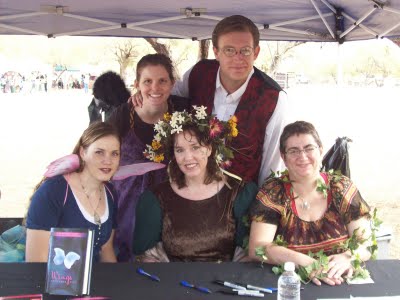 This is why the festival was so fun–cool authors to hang out with! This was one of the few author events I've been to where I was actually friends with all of the authors (and the booksellers) before I got there, so it felt like a party. Here I am with Aprilynne Pike, Janni Simner, James Owens, and Brandi from Changing Hands Bookstore.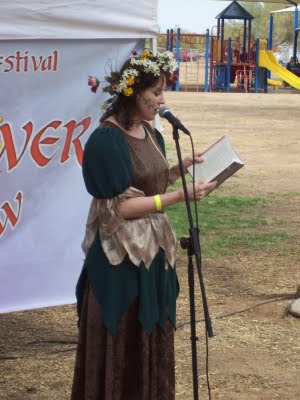 And here I am doing a reading from My Fair Godmother. You can tell I'm an autumn fairy because I'm wearing brown and all the grass around me is mysteriously dead. This is why autumn fairies don't get invited to many social events.
Stay In The Loop
Subscribe and receive a free Ebook!
Want to know about new releases or ebook sales?
Sign up for Jannette's newsletter and receive a free copy of Fame, Glory, and Other Things On My To Do List.