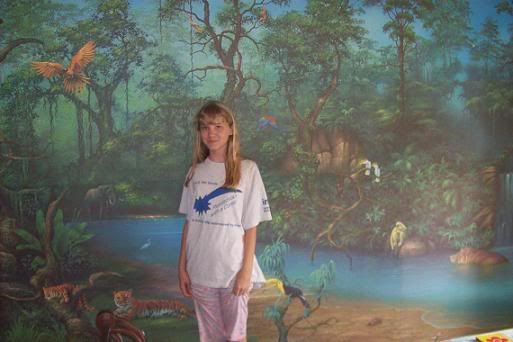 For those of you who are wondering how the mural project went–first let me say that the box had big letters which read, "Easy to put up . . . Anyone can do it!"
Yeah, right.
This is fiction writing in the real world. Fantasy, to be exact. It wasn't easy, and there was no way I could have done it by myself.
Or as my friend Leslie, who came over to help me, put it, "By the time you realize the truth, they've already got your money." (Luckily Leslie had done wallpaper murals before, so she knew what to do, despite the box's inadequate instructions.)
But I've decided not to blame the box writer. No, I actually think it was just a case of over editing. I think originally the writer had written the description as:
It will be easy to put up pictures on the wall to cover all your mistakes! Anyone who is a trained professional–and only trained professionals–can do it!
Editors will do it to you every time, my friend. (Can you tell I just got back the revisions on A Fairy Godmother's Guide to Saving Troubled Teens? Except for that name got vetoed so who knows what it's going to be called now.) More on revisions later.