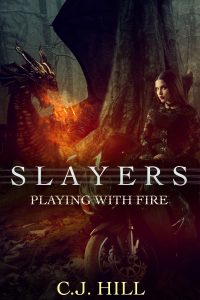 I apologize for being AWOL. When I got the copy edits for Slayers: Playing With Fire, I thought I would spend a few days going through them, send them to the proofreaders, and then happily announce the release date.
Then I opened the copy editor's file.
She'd made–I'm not kidding– 1,735 comments on the manuscripts. That wasn't the sentences she changed, that was just the comments she made about the manuscript. She changed, it seemed (I didn't count) about every third sentence. And I'm not talking about adding commas, I'm talking about her switching sentences around and rewording things and pointing out that I had overused words. (Which I had. My characters love to do things for a moment. For a moment he considered her words. He stared at her for a moment. What can I say, they live each moment and I feel the need to tell the reader about each one.)
So that's what I've been doing every moment for the last two weeks.
In other news, I'm  now two weeks behind in every other deadline I have.