The writing conference at BYU was great this year. There's just no other way to put this: Writers are cool people. They're fun to hang around with, they're fun to teach. And I'm not just saying that because several of my students gave me chocolate (thanks guys!) and tried to set up my single daughter. (Extra credit for Ally and Erin!)
I taught the romance class this year—perhaps because I kept trying to insert romances into all of my students' novels last year. It was great. Here you can see we were totally getting into the romance theme.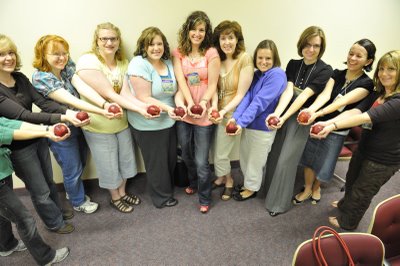 And here again we're trying to personify the perfect romantic heroine. All of us are murmuring Ben Barnes name at this point. He made an appearance in Stacey's manuscript and just hung around the class after that.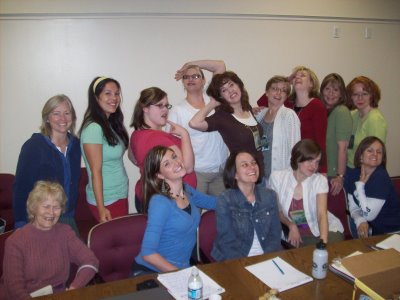 Here I am, probably pondering my old nemesis: to be verbs.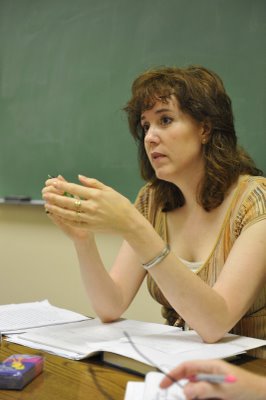 My lovely assistant, Heather, saw from my blog that I've always wanted Mattel to make a Barbie doll out of one of my characters. So Heather created a Chrysanthemum Everstar doll for me. Is that cool, or what?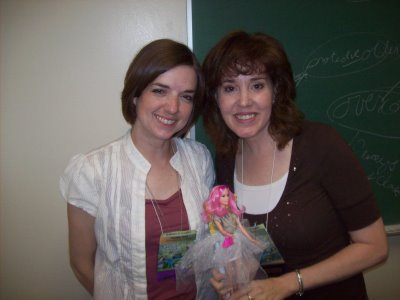 Now I'm back home, wearing my pajamas while I write and trying to convince the children not to trash the house, flood the backyard,or mindmeld with the Playstation. And no one cooks yummy meals for me. I miss you, writers conference!I miss you, Ben Barnes! Sigh.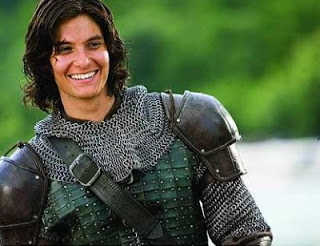 Stay In The Loop
Subscribe and receive a free Ebook!
Want to know about new releases or ebook sales?
Sign up for Jannette's newsletter and receive a free copy of Fame, Glory, and Other Things On My To Do List.