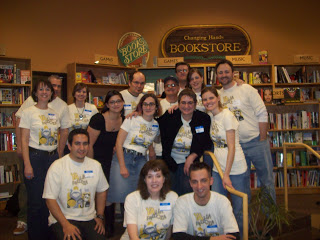 I love hanging out with other writers. It feels so validating. (I'm not crazy, I'm just a writer.) YallaPalooza was lots of fun because I got to meet old friends and new authors–and I also picked up some great quotes I thought I'd pass along to the rest of you who may be inflicted with a writing addiction.
"Every revision, you have to make the guy hotter."–Angela Morrison
"The first two chapters of any first draft generally need to be cut."–Aprilynne Pike
"I've worked out a Ninja Replacement Score for novels. It's basically the number of characters that need to be replaced by ninjas to make the book good."–Janni Lee Simner (I did not ask her what my score was.)
And last but not least on the subject of being an author, Carol Snow said, "It beats having a real job."So true, so true.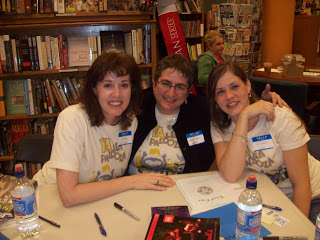 Here's a picture of me, Janni and Aprilynne–the fairy girls.
Stay In The Loop
Subscribe and receive a free Ebook!
Want to know about new releases or ebook sales?
Sign up for Jannette's newsletter and receive a free copy of Fame, Glory, and Other Things On My To Do List.