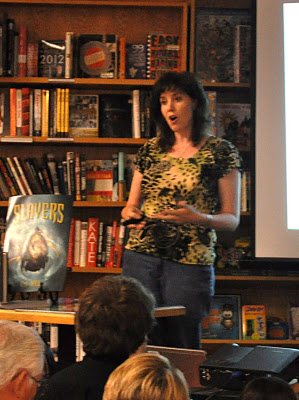 The Slayers book launch was awesome! I always love meeting fellow book fans. As you can see, during the middle of my presentation I broke out into song, performing several opera medleys.
Okay, not really.
For some reason the pictures my husband takes of me during launches always turn out rather odd looking. (Better make sure you make it to the next book launch to check out what I'm really doing.)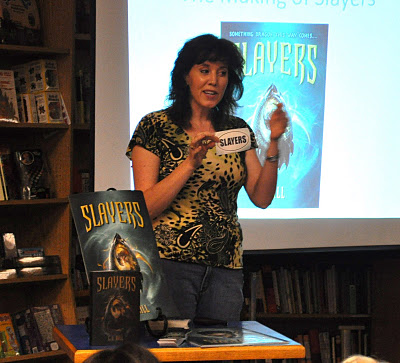 Here I am telling audience members about my cool Slayers bumper stickers. I think everybody should want one of these because if you have a Slayers bumper sticker, the cars behind you will think twice about cutting you off.
If you want your very own Slayers sticker, email me with your name and address at jrallisonfans at yahoo dot com and I'll send you one. (US addresses only. If you're out of the US, you can still get one by sending me a self-addressed envelope.)
Stay In The Loop
Subscribe and receive a free Ebook!
Want to know about new releases or ebook sales?
Sign up for Jannette's newsletter and receive a free copy of Fame, Glory, and Other Things On My To Do List.