So I ended up finishing the demon book instead of working on Slayers three. I know, I know, I wanted the third Slayers book too. More than you want it, I promise. But this book sort of wrote itself while the third Slayers was being hard and difficult and not telling me how it should start.

(If you click on the photos, they grow larger.)
Here's a brief synopsis of the book:
Adelle is your normal high school senior, who unfortunately sometimes hears demons taunting other people. In the past, she's tried to help people counteract the demons' influence, but as soon as anyone found out she heard voices, they thought she was crazy. They did things like spray paint pentagrams on her locker. She's moved in with her aunt to get a fresh start and finish high school in peace.
The principal at her new school has his own demon entourage, and he doesn't trust Adelle. When she hears demons talking about a guy's impending death in a car accident, she knows she has to save his life. She does, and her secret is out.
And okay, I need to think up a better blurb–one that indicates the principal is a villain not to be trifled with. But you get the idea.
Girl+ hot guy+scary bad guy+demons= hopefully a book you'll like.
If you can think up a snazzy title that also lets people know it's not your average high school story, please let me know since I'm not married to: The Girl Who Heard Demons.
Su from Earthly Charms came up with these covers for me. I like the idea of a girl in front of the gates because I think it gives the book a darker feel. I don't want people to think this is a high school comedy. A part of me worries that the cover is too busy and maybe I should go with a singular image.
I like these two model images . . .but I'm not sure what I would do with them.  Mist maybe? Maybe the wallpaper could transform from flowers into demons? Suggestions?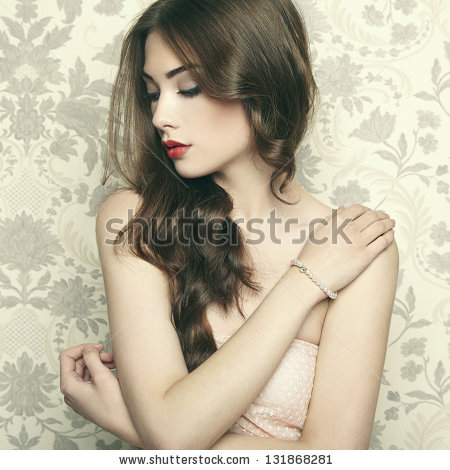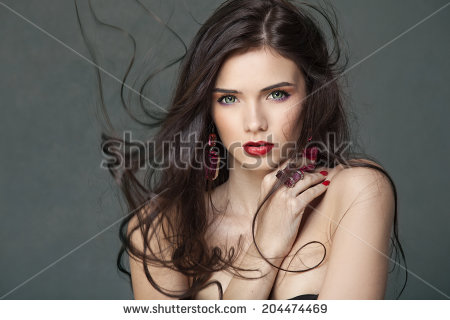 Su also did these mock ups for me and I liked the first but I thought it made the story look like she was dealing with inner demons. These demons are quite external. So all you creative people, let me know what you think.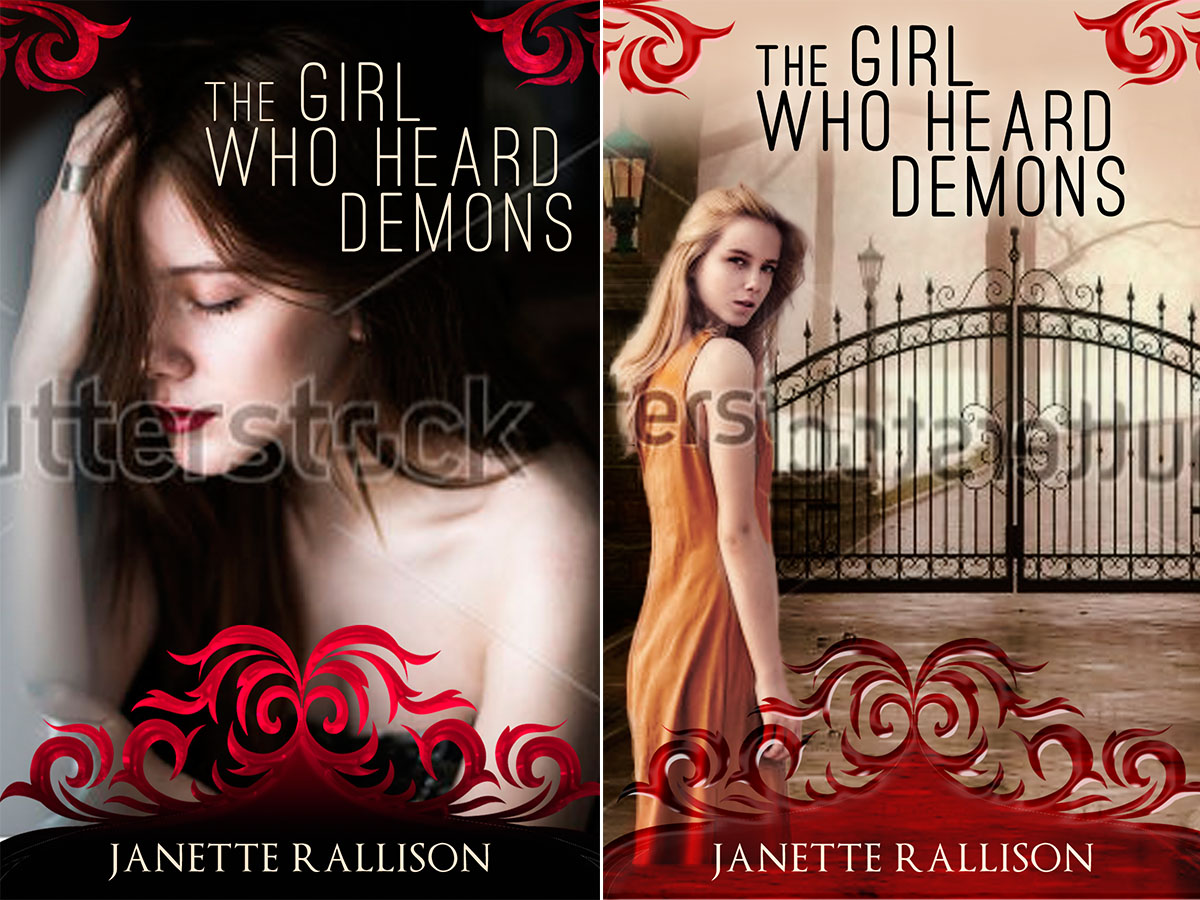 Stay In The Loop
Subscribe and receive a free Ebook!
Want to know about new releases or ebook sales?
Sign up for Jannette's newsletter and receive a free copy of Fame, Glory, and Other Things On My To Do List.