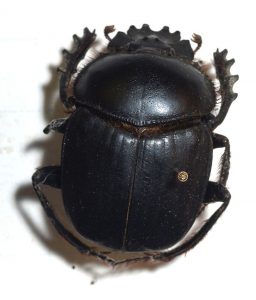 Son of War, Daughter of Chaos isn't like my other young adult books. Somehow I went from writing romantic comedies where girls mistake the lawn guy for their blind date (How to Take the Ex Out of Ex-boyfriend) to a story where the heroine is chased across an ice field by flesh-eating scarabs. Several reviewers have pointed out that this book is a departure from my others, and I feel like I should give some sort of explanation.
Here's how SOWDOC came to be.
Years ago while I was doing an event with Stephenie Meyer, I made an offhand comment that I wished a sparkly vampire had shown up in my dreams. I usually dream about wandering around in my underwear or being in high school and forgetting where my locker is. Fascinating stuff like that. After I said the comment, I realized I'd had a really interesting and detailed dream not long before and had never written about it. I began writing scenes for Son of War, Daughter of Chaos in between working on other books for my publishers.
I wanted it to have a lot of suspense, which I knew meant that comedy would have to go. I didn't mind this fact. Writing comedy is hard, and it took the pressure off me.
Also, at the time I started writing Son of War, Daughter of Chaos, I was experiencing a lot of frustration with my agent and one of my editors. I channeled my dark mood into the book. So basically, this story is what happens when you tick off a humor writer. She gets out the flesh-eating scarabs and starts killing people.
Interestingly, a lot of readers claim this is their favorite book of  mine. Clearly, I need to get mad more often.