I know I said I was going to do another–what the kids were doing while I revised blog–but then I got these lovely cover proofs from Earthly Charms for the ebook cover of Masquerade–which I'm in the process of rewriting for the national market. Hopefully it will be released in a month or two (depending on how much time I have since Putnam and Feiwel will both send revisions to me on other novels soon).
So which cover do you think works for a romantic comedy?  Also, let me know if you actually like to read romances. (One of the interesting things I've found is that people who don't like to read romances prefer the middle cover. But the thing is–if they like it because it doesn't seem 'romancy' then maybe it's not the best cover since romance readers are my target audience.) So yeah, let me know if you actually read romances. 
Thanks!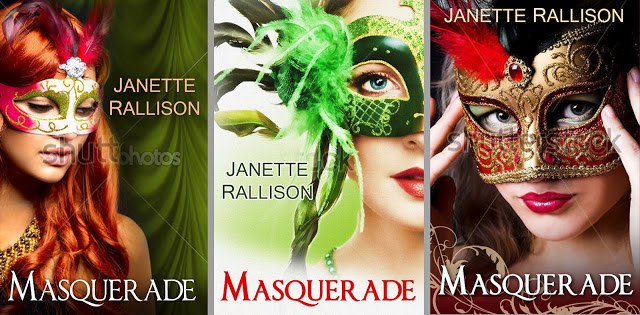 Stay In The Loop
Subscribe and receive a free Ebook!
Want to know about new releases or ebook sales?
Sign up for Jannette's newsletter and receive a free copy of Fame, Glory, and Other Things On My To Do List.