Okay, here's the horrible thing about parenting.  You put in 18 years of work, love, and care into your children–nurturing them from the time they were nothing but a lump of cells, and then when your children graduate from high school–Bam!–they leave home. FOREVER.
I see no reason to celebrate this event. I cried for two weeks when my oldest daughter graduated. When my oldest son graduated, I sobbed all day–and I knew he was living at home while he went to college for the first year.
My point is, why do retailers think we need balloons and streamers to remind us of the impending end of childhood?
This is what retailers think I see when I walk into the grocery store: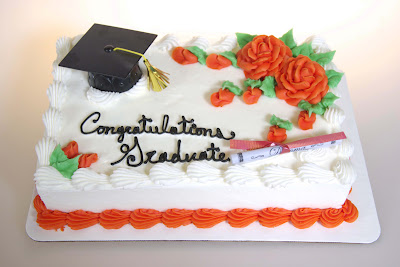 This is what I actually see: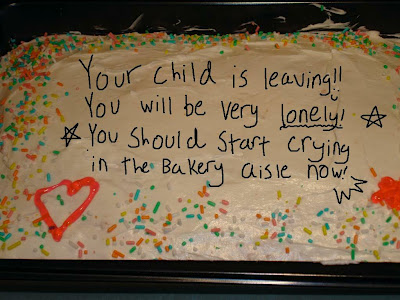 Yeah, and that in a nutshell (or a piece of cake) is why I hate graduation decorations.
Stay In The Loop
Subscribe and receive a free Ebook!
Want to know about new releases or ebook sales?
Sign up for Jannette's newsletter and receive a free copy of Fame, Glory, and Other Things On My To Do List.