An Unexpected Boyfriend for Christmas
A laugh-out-loud romantic comedy with all the warm fuzzy feelings of Christmas trees, gingerbread, and hot guys.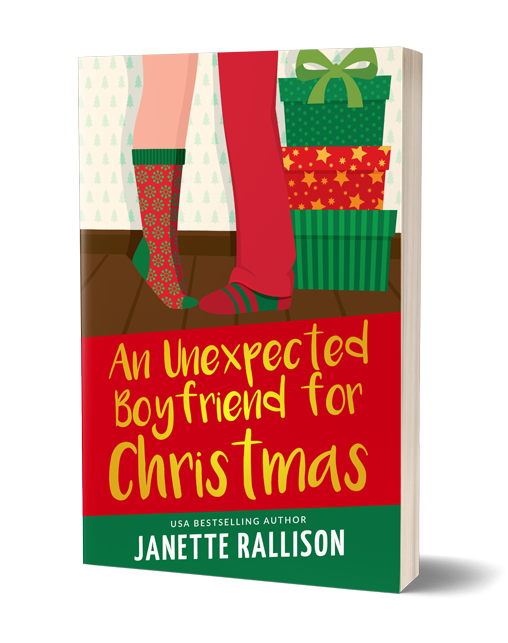 One little lie can spin so wildly out of control...and yet turn out so well.
Scarlet's grandmother wants her to bring her boyfriend home for what may be her grandmother's last Christmas. Which wouldn't be a problem…if Scarlet actually had a boyfriend. Scarlet's sister came up with a bit of fiction to make Grandma happy in that regard.
We all have boyfriends, Grams. Really, we're not going to waste our lives and die alone in a trailer full of cats.
Scarlet would totally skip the fake boyfriend performance, but her cousin Jane is bringing her boyfriend to Grandma's too—and he's Scarlet's ex.
Yeah. Her rich, arrogant, all too sure of his own charms, ex-boyfriend. That guy. There's no way she's showing up solo to face him. Scarlet is stuck, last-minute, with Liam, a man she's never met and knows nothing about.
Maybe it's Liam's extreme hotness that muddles Scarlet's mind, but she has a hard time keeping certain facts straight—like his profession, and the fact that he's not really her boyfriend…so she's not supposed to kiss him.
She needs to stay on her toes because not keeping her story straight will land her and Liam in all sorts of trouble.
Stay In The Loop
Subscribe and receive a free Ebook!
Want to know about new releases or ebook sales?
Sign up for Jannette's newsletter and receive a free copy of Fame, Glory, and Other Things On My To Do List.