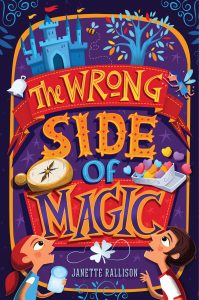 As part of The Wrong Side of Magic launch, I've made some ebooks free.
The non-virtual book launch is Aug 23, at 7:00 pm, at Changing Hands Bookstore, 6428 South McClintock Drive, Tempe.
There will be word cookies and some giveaways, so I hope you can make it. If you can't, you can still buy the book here: The Wrong Side of Magic (If you liked The Phantom Tollbooth, you'll love this book. There's a lost princess, snarky unicorns, and trolls.)
Okay, back to the free ebooks
As always, I'm shamelessly asking you to review any of my books you read.
I didn't write this novella, but it's the prequel to all of the Matchmaker books, including the one I'll be releasing Nov 1, How I Met Your Brother. If you haven't picked up this novella, now is a good time to do it.
Happy reading! You guys are the best!