Remember how I told you I wouldn't tackle any big projects until Slayers 5 was done?  I just want to show you the project I'm ignoring.
This is my new desk I'll put in my office, once that bedroom is painted so that it no longer looks like a shrine to the Odd1sOut.
So right now I have a huge desk in my bedroom that does a fair job of blocking the bathroom, and it's been there since oh, December. It's already gathered its share of clutter. But at least I've stopped bumping into it in the dark. Just wanted you all to know that I really am trying to get this done. I need to so I can put together my office.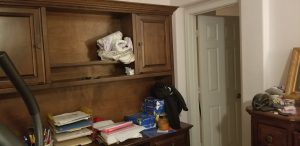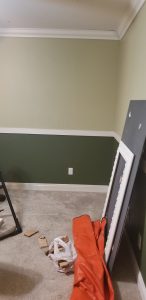 Stay In The Loop
Subscribe and receive a free Ebook!
Want to know about new releases or ebook sales?
Sign up for Jannette's newsletter and receive a free copy of Fame, Glory, and Other Things On My To Do List.