It's that special time of year when I'm home from the Whitneys and get to regale you all with descriptions of the gala event. For those of you who don't know what the Whitneys are, they're awards given out to books written by LDS authors. I have had seven books nominated for Whitney awards.  I'm zero for seven as far as actually winning a Whitney.
I can't really claim to be a gracious loser, because I started my own tradition at the Whitneys—the loser cheesecake photos. (Affectionately called Loser Pie, by Julie Wright.)
Here we can see the beginning of the tradition as I lost the Whitney for My Fair Godmother.Chocolate = happiness. (Or close enough to it for practical purposes.)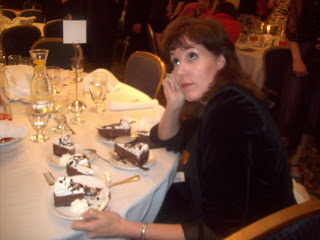 Here James Dashner, Jessica Day George, and Julie Wright joined me in the first Loser Pie photo.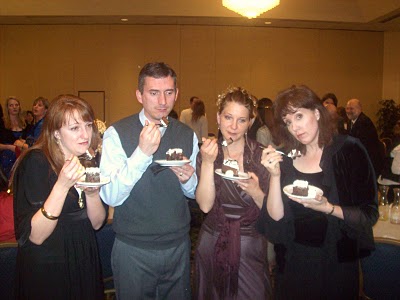 Here are some other years that come to mind.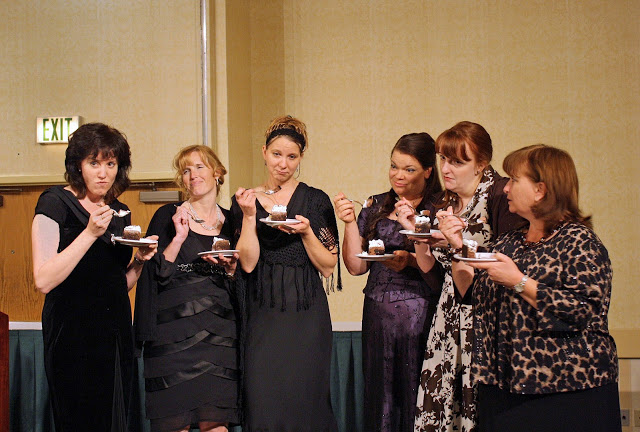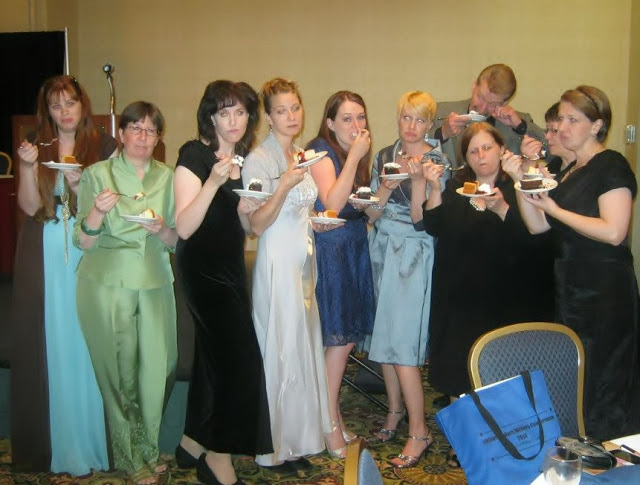 Here are the 2014 pictures. I have to say that a few people in the back row didn't look sad . Clearly they are all plotting to let the air out of certain tires in the parking lot.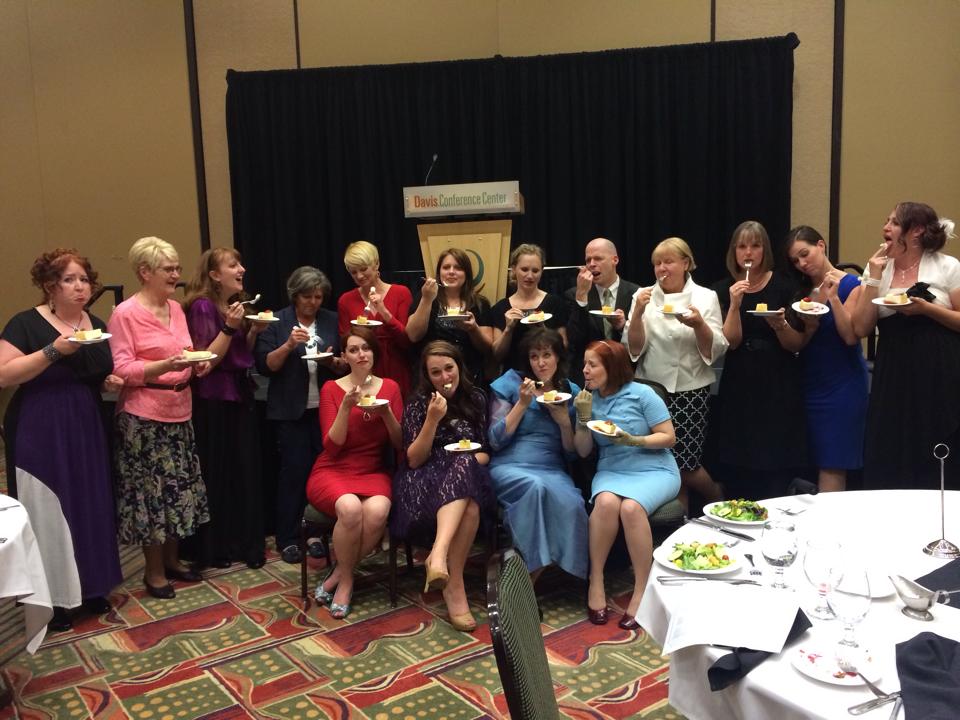 We in the front row are pros. Sarah Eden and I belong to the 100% club. It's a club started for people who have lost 100% of their nominations. I believe we're the only two members left from the first Whitney awards. Not that we're keeping track or anything.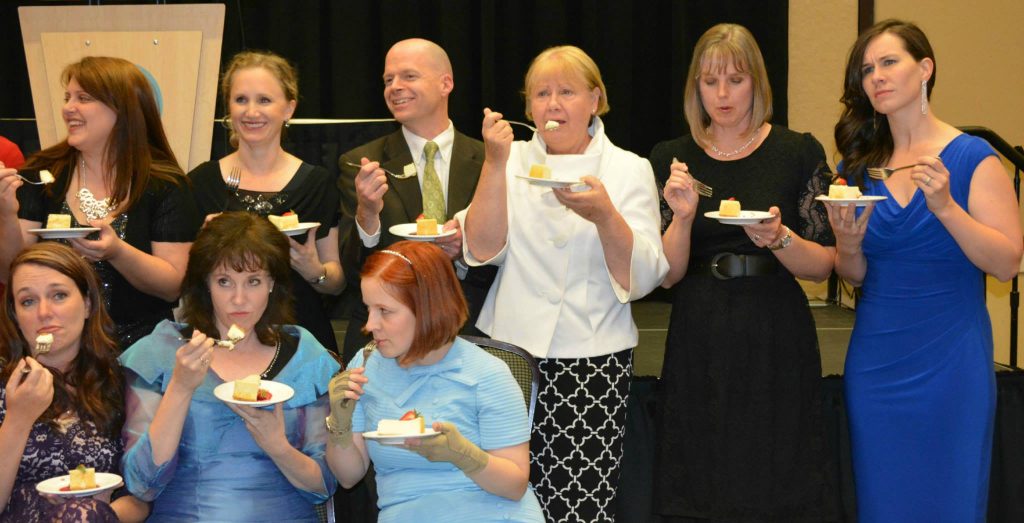 Here Julie Wright and I photo bomb Jeff Savage and Traci  Abramson. Again, Julie and I never claimed to be gracious losers.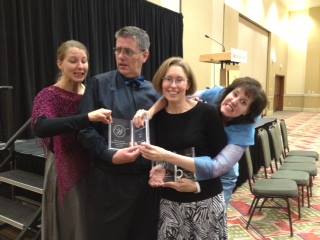 And here I am with a group of classy ladies proving that you don't need alcohol to have a good time. Yes we can can!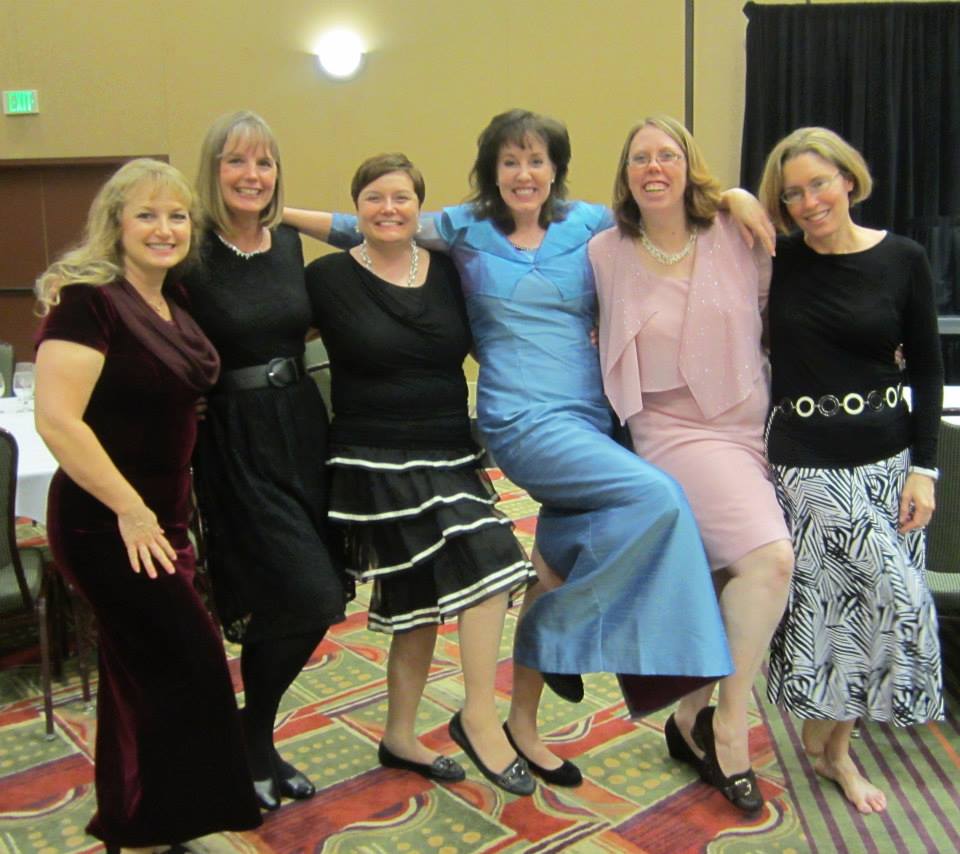 Fun times and awesome people!
Stay In The Loop
Subscribe and receive a free Ebook!
Want to know about new releases or ebook sales?
Sign up for Jannette's newsletter and receive a free copy of Fame, Glory, and Other Things On My To Do List.