It always cracks me up to see pictures of myself while I'm presenting. I'm sure these facial expressions made sense at the time, but looking at them after the fact, you have to wonder what I was saying.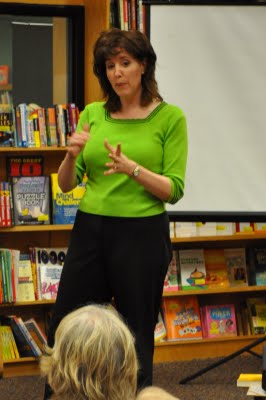 Here I am clearly explaining just how the eensy weensy spider got up the water spout.
Anyway, it all went well and I met lots of awesome people. Here are some: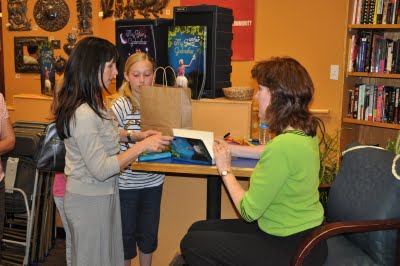 Awesome!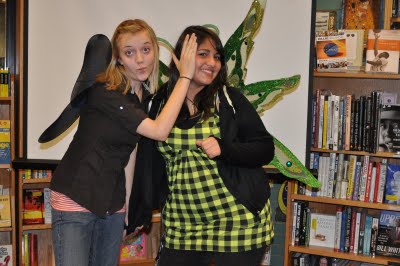 And of course all the cool fairys dropped by.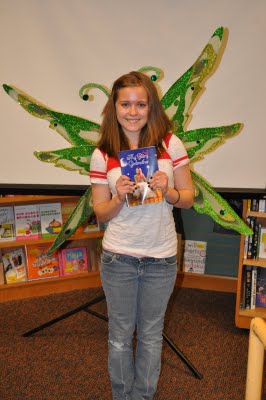 Fairies are big readers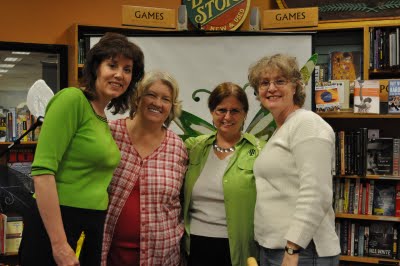 and writers.
And this is, of course, how I will be writing my next novel–by magic wand.