I just realized that I never did a give-away for Just One Wish that came out in March. Or if I did do one, I've forgotten, and I'm too lazy to look back in my blog and check.
In the book, seventeen year-old Annika wants to find her little brother's idol–the actor who plays Teen Robin Hood–and convince him to visit her brother before her brother goes in for surgery.
My question for you is: If you were going in for a risky surgery and could have any person alive come and visit you beforehand, who would you choose?
Here is a picture of me holding your lovely gift should you win this contest.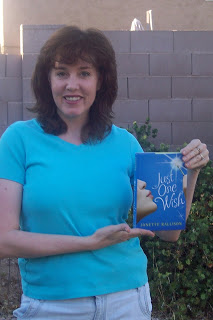 But wait, there's more! One of my writer friends said she always gives away a tie-in from her book, so I thought about objects used in this book (snakes, Winnebagos, stolen shorts, hair nets) and I decided to give away some stolen shorts!
Okay, just kidding. I am not about to steal anybody's shorts. Instead I'm including a lovely set of four hair nets. There used to be five but I took one out to model it for you. Then I decided I looked hideous in hair a hair net and did I really want that picture floating around the Internet forever? So here is one of my youngest fans modeling it for you: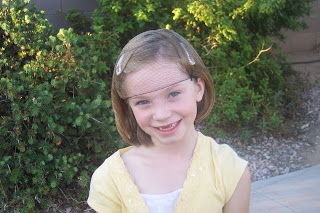 So go ahead and leave a comment. Just One Wish is funny, romantic, thought provoking,and completely fat free!
Stay In The Loop
Subscribe and receive a free Ebook!
Want to know about new releases or ebook sales?
Sign up for Jannette's newsletter and receive a free copy of Fame, Glory, and Other Things On My To Do List.