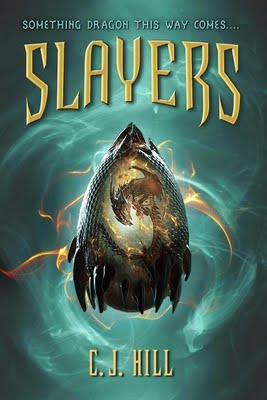 It's time to make a book trailer for the next book in the queue. I've spent two days listening to over a hundred and fifty different sound tracks and have learned one very important thing. When you listen non stop to action/adventure soundtracks you lose all objectivity about them.
At first they all sounded too urgent and too noble. They brought to mind Frodo and Aragorn fleeing on horses in Middle Earth. Then I was thinking, no, these are actually all good. So now I'm turning it over to you, my objective blogg fans, to tell me if any of them work.
Slayers isn't one of my usual romantic comedies. True there are some funny parts and my heroine is often snarky, but it's really an adventure. Here's the script for the book trailer thus far:
17 years ago, a dragon keeper secretly brought a pair of dragon eggs through the DC area.
It was a mistake.
Because the dragons emit a pulse that turns certain children into dragon slayers.
Tori doesn't know why she's always had a fascination with dragons. They're not something a socialite, senator's daughter is supposed to be interested in.
But she finally convinces her parents to let her go to Dragon Camp.
She finds a group of teens who are keeping secrets,
and playing games,
and risking their lives to protect DC.
She has to find her power before the dragon finds her.
Slayers
Here are the background music choices:
http://audiojungle.net/item/movie-trailer-credits-intro/156037
I like this one because it feels more like an actual song then just a building crescendo. (But then, maybe I need a building crescendo?)
http://audiojungle.net/item/cinematic-metal-trailer/176324
Although I'm not a fan of anything heavy metal, and routinelly make my eldest son turn it off and then give him lectures on screechy-devil-music, I sorta like the brief switch to heavy metal in this piece. If it was timed right to come in on the secrets/games/saving DC part it would be a nice emphasis.
http://audiojungle.net/item/cinematic-pack/126710
This one is actually three songs put together, and it is a tribute to my sudden unobjectivity that I'm like, hmmm, maybe that one would work . . . or that one. Or maybe Trailerbook can just mix and match parts of the music to match the words. I really don't know anymore.
So let me know what you think.
And thank you, thank you, for weighing in.
Stay In The Loop
Subscribe and receive a free Ebook!
Want to know about new releases or ebook sales?
Sign up for Jannette's newsletter and receive a free copy of Fame, Glory, and Other Things On My To Do List.