Since it's Fathers Day, I could do something on power tools, but no, I'm going to do a blog on children (They make fathers, after all) well, more specifically fake children. Also known as dolls. Those of you who know me, know that I have a doll thing. I'm especially impressed–and horrified by reborn dolls. They're supposed to look lifelike and at any given time there are hundreds on eBay going for hundreds of dollars. Here are some examples of some good ones so you know what they're supposed to look like: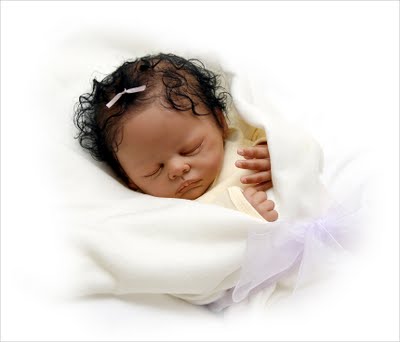 Amazing, huh? Beautiful, right?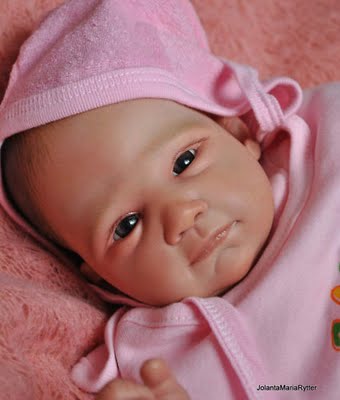 I want to hug and coo over these dolls. So you can see why they can go for a lot of money on auction sites. That said, there are a lot of dolls on eBay that just don't seem to capture what reborn dolls are supposed to be. In the constructive criticism of the Cake Wrecks blog, I want to offer a few words of advice to doll painters.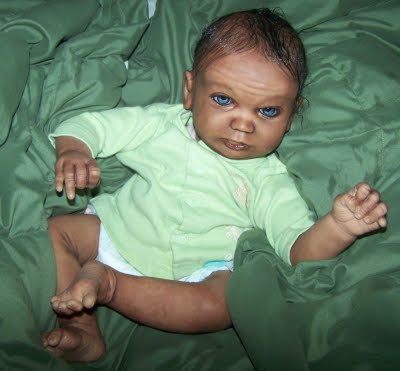 My words for this one are, "No. No. No." What were we going for? Demon child perhaps? Gollum's offspring?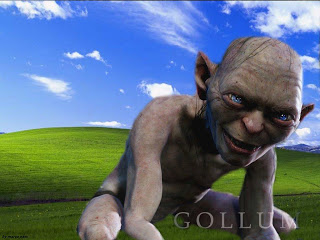 Another word of advice: Blush is nice, but if you use too much of it, people will look at your doll and want to call child protective services.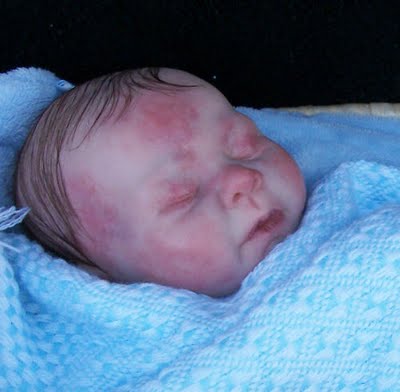 Yeah, that would be too much of the red stuff.
There seems to be a new trend to have baby dolls open-mouthed and crying. This is another place where the words, "No. No. No." come to mind.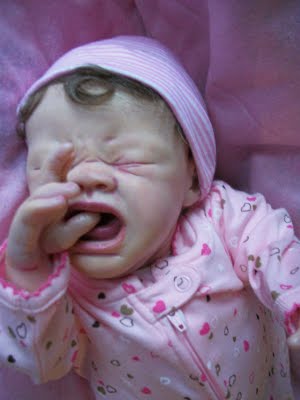 Here's another No: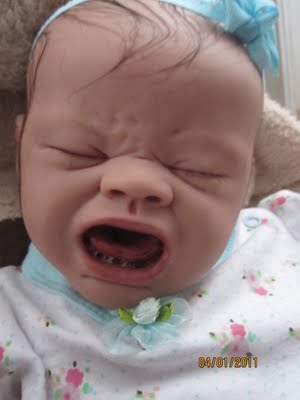 And here's the baby that ate Detroit: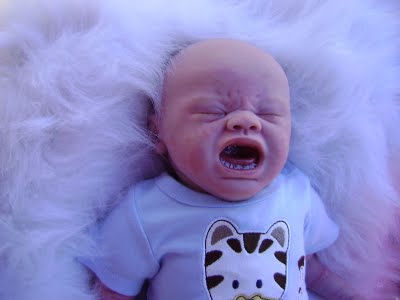 And here's one for every parent who wants their child to grow up to be a circus clown. Or an elf.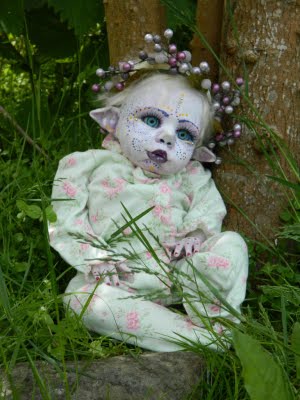 Oh, one last word of advice to doll makers: Lips are not optional. Your doll really should have them. I mean, blankets can only hide so much.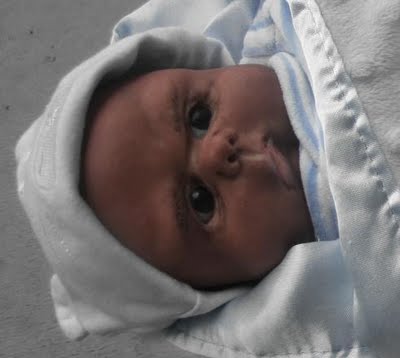 Well, I bet at this point you're all thinking how beautiful your children are, because they look nothing like these last dolls. So true. Really, reborn dolls offer society a valuable service.
Stay In The Loop
Subscribe and receive a free Ebook!
Want to know about new releases or ebook sales?
Sign up for Jannette's newsletter and receive a free copy of Fame, Glory, and Other Things On My To Do List.