Those of you who are faithful followers of this blog know that I have a thing for dolls. I was clearly doll-deprived as a child and have therefore made up for it by buying enough for three childhoods now.  Dolls sit around my house perched in cabinets and on my dresser (and according to one of my daughters watch us in a creepy manner).
The thing I love about dolls though is that they are like clean, obedient little children.  A beautiful doll embodies all the tender, precious things about motherhood.
With that in mind, you would think that people who are creating baby dolls would make tender, precious dolls–and usually they do.  If you look on ebay right now under "reborn dolls" you'll find hundreds of gorgeous, one of a kind dolls.  Here are a couple of good examples of reborn dolls.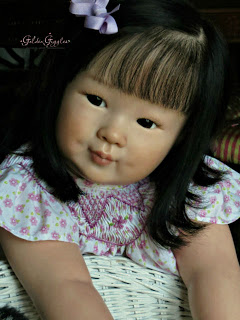 Aren't they sweet? Don't you want to take them home? 
Gorgeous, gorgeous, gorgeous.
Unfortunately not all dolls or doll artists live up to these high standards. When I saw the next dolls listed, I didn't really get that  "warm" and "precious" vibe.  They seemed to be saying something altogether different.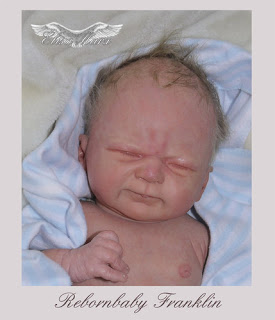 This doll is saying, "Get that @#$*& camera out of my face!" Either that, or he ate something that didn't agree with him.  Either way, this isn't a motherhood moment I'd want to pay money for.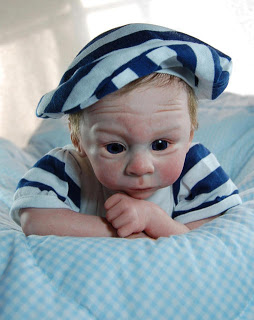 The description for this doll said, "So lifelike!" If your kids look like this . . . well, never mind–but trust me, lose the hat. It won't make junior's life any better.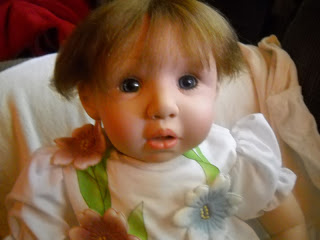 This doll clearly just received terrible news. Did someone cancel Sesame Street?
You see this doll and wonder what has been put in his bottle, because he seems to suffering from a hangover.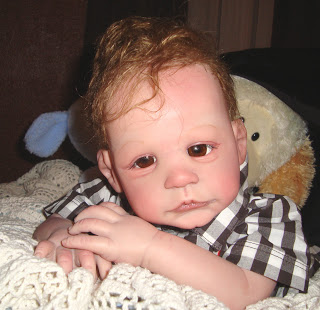 The next doll says you don't need to set up that trust fund for Harvard quite yet.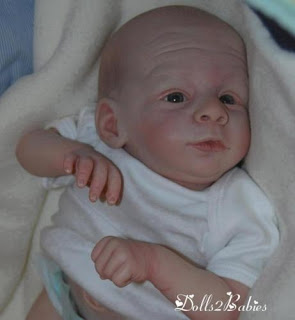 Ditto for his future girlfriend.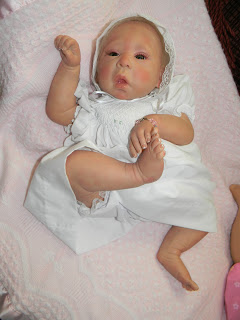 This doll says start saving for that Harvard trust fund right away, because junior can already tell he's smarter than you. As soon as he's able to reach the keyboard he'll be sending out advertisements for parents more to his liking.  And by the way, you're out of Grey Poupon again.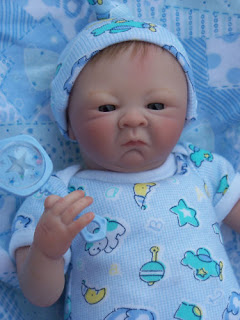 And his sister doesn't think much of you either.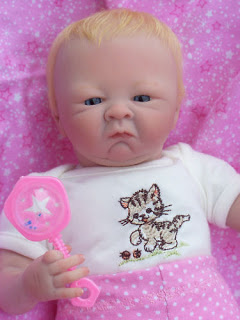 Okay, this next doll isn't a reborn doll. It's just a regular doll. I'm adding it because I think my daughter might be right about this one. He is watching you in a creepy manner.  (*shivers*)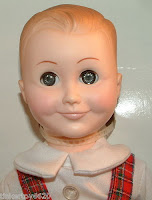 Stay In The Loop
Subscribe and receive a free Ebook!
Want to know about new releases or ebook sales?
Sign up for Jannette's newsletter and receive a free copy of Fame, Glory, and Other Things On My To Do List.