I've heard from more than one teacher that books frequently go missing from their classroom libraries. Personally, I think it's a compliment. (This is because I'm not paying for the books.) Kids liked the novels so much that they resorted to a life of crime in order to possess them.
My daughter made a collage of all the books that went missing from her class last school year. I think she sent the picture out to parents to see if they had spotted any of the wayward books at their homes. I passed on a lot of books to her that I didn't like so much, and yeah, none of those got stolen, which just proves that even thieves have taste.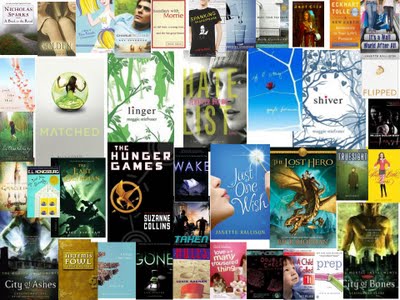 I am very proud that two of my books were among those stolen!
And in other news, I'm going to do a conference call about writing romance next Wednesday, the 27th. I'll post more info about that here when I get it.
Stay In The Loop
Subscribe and receive a free Ebook!
Want to know about new releases or ebook sales?
Sign up for Jannette's newsletter and receive a free copy of Fame, Glory, and Other Things On My To Do List.