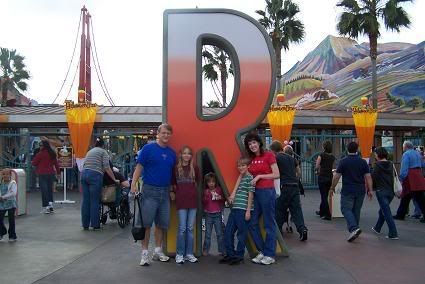 Without stopping to unpack from my Houston trip, I jumped in the car with the family and headed to California. We and some of our good friends had decided to take a two day vacation at Disneyland. Neither of our families had taken vacations during the summer and so we were overdue. Plus, we reasoned, Disneyland wouldn't be nearly as crowded in October as it was during the summer.
Ha, what optimistic fools we were!
It was crowded. And we're not talking just a little crowded. You know all of those Armageddon movies where vast crowds are fleeing destruction? That's how crowded it was, but with added benefit of a herd of impatient, hyped up children to look after–and without the meteorite hurling toward the earth so that you could think, "Well okay, this sucks big time, but at least it will all be over soon."
Nope, we'd paid more money for this trip than our first car cost, which meant we had to stay there and fight the crowd to get our money's worth.
(When I got home and looked at my pictures I realized that most of them were just of the kids standing in various lines–which actually makes sense since that was 90 % of our Disneyland experience. So here are our vacation pictures!)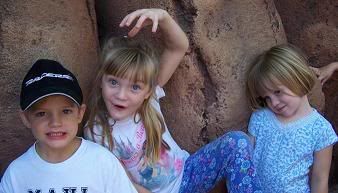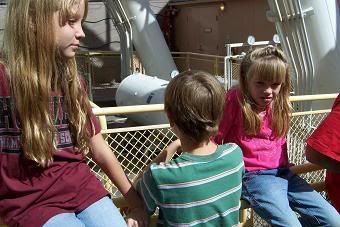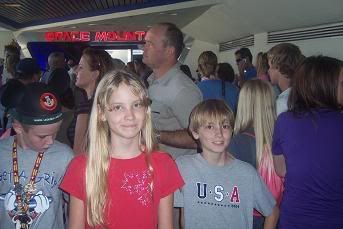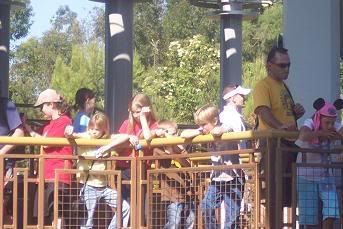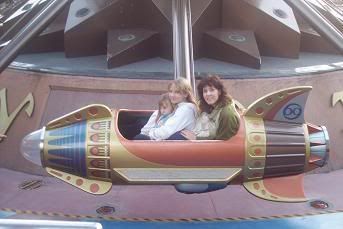 Oh look, we finally made it to a ride.
There are no pictures of me with my arm around Mickey Mouse because A) the line for pictures was too long and B) after waiting for an hour just so my daughter could have three minutes on the Dumbo ride, I was ticked off enough that I probably would have smacked one of Mickey's ears clean off.
And it got worse after 6:00 when California Adventure closed and all of the park hoppers came over to the Disneyland side. You literally had to hold onto your children so the crowd brushing past your shoulders didn't peel them away from you. It was so crowded then, that you couldn't even make your way to the rides let alone contemplate how long you'd have to stand in line before you actually got to touch one. At that point we just gave up and left.

The beach was much more relaxing. If you're going to California. I highly recommend the beach. But if you're interested in the Disneyland experience, well, just go stand in an airport security line the day before Thanksgiving. It's about the same thing, but less expensive.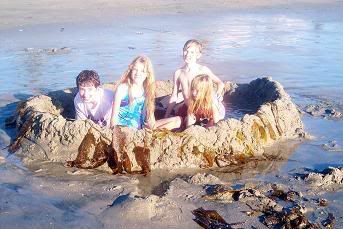 Stay In The Loop
Subscribe and receive a free Ebook!
Want to know about new releases or ebook sales?
Sign up for Jannette's newsletter and receive a free copy of Fame, Glory, and Other Things On My To Do List.