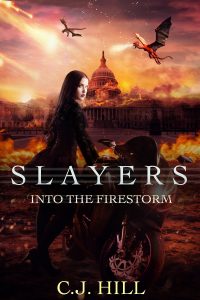 Guess what is now available? That's right–the last book of the Slayers series! And I do mean the last. I know you all have heard that for the last two books, but this one really is the end.
It is the Jesse version
If you are team Dirk, wait for a week or two and I'll have that version out. They are 85% the same so you don't have to read both versions. And no, I didn't mean to make them that much the same but that is another blog post.
Here is the link!
Stay In The Loop
Subscribe and receive a free Ebook!
Want to know about new releases or ebook sales?
Sign up for Jannette's newsletter and receive a free copy of Fame, Glory, and Other Things On My To Do List.