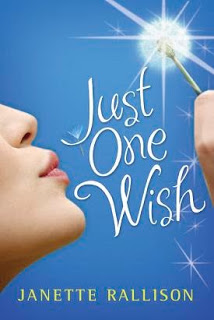 You know how you're always being urged to choose you're favorite singer, dancer, whatever?
It's a totally unreliable way to determine which item is best, because you just know that said singer, dancer, whoever, is begging all of their friends to vote for them.
Just like I'm going to ask all of you to go to:
http://ldspublisher.blogspot.com/
and vote for Just One Wish in their best cover contest. (Hey, I made it to the finals without even voting for my own cover.) Of course, I would never ask you to vote for my cover if you didn't think it was best, but I'll point out that Just One Wish has sparkles in the dandelions. It sparkles. Sort of like an ultra hot vampire on a sunny day. Edward would choose my cover . . .