Revenge of the Cheerleaders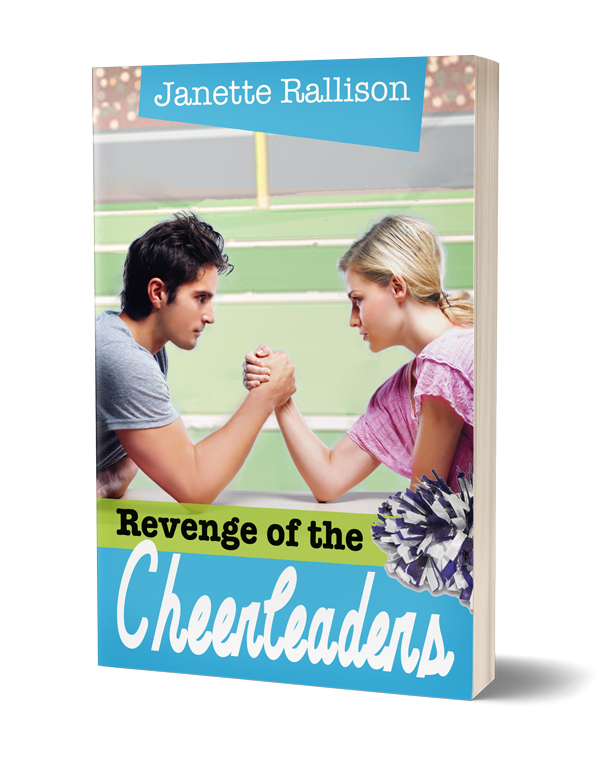 Who says a cheerleader's life is easy?
Chelsea's senior year has taken a turn for the worse.
Dumped by her boyfriend. Check.
Humiliated during a pep assembly by her sister's obnoxious boyfriend. Check.
Her sister dressing like she's trying to be the bride of Satan. Check.
Chelsea just wants to avoid any other major drama.
That's when Rick and his band debut their new album, complete with a set of songs bashing cheerleaders. Chelsea's mortification reaches a whole new level when everyone starts singing the words to "Dangerously Blonde" as they stroll down the school hallways.
It's time to make Rick pay.
All he wants is to win the High School Idol audition, so he can be on his way to rock star fame and fortune.
But with the help of her friends, Chelsea is going to steal his victory right out from under him. She might even get some help from the mysterious hot guy she keeps running into around town.
This breezy romantic comedy has a cute-meet, witty banter, and a swoony guy that will keep you turning pages until the end. Snatch it up today!
Stay In The Loop
Subscribe and receive a free Ebook!
Want to know about new releases or ebook sales?
Sign up for Jannette's newsletter and receive a free copy of Fame, Glory, and Other Things On My To Do List.