I don't know who came up with the tradition of buying souvenirs for family members. (Probably someone who didn't get to go on a trip, and said, "I'll forgive you for not taking me, but you'll have to buy me a T-shirt and decorative mug." Anyway, when I went on a Mediterranean cruise last month, I had five offspring to shop for. Five.
At first I thought, "No problem. I can shop. I've been doing it my whole life." But it was harder than I thought, and that was because there were so very many bad souvenirs around. It was hard to find any good ones.
Case in point: Rome and Greece. What does the cradle of civilization have to offer?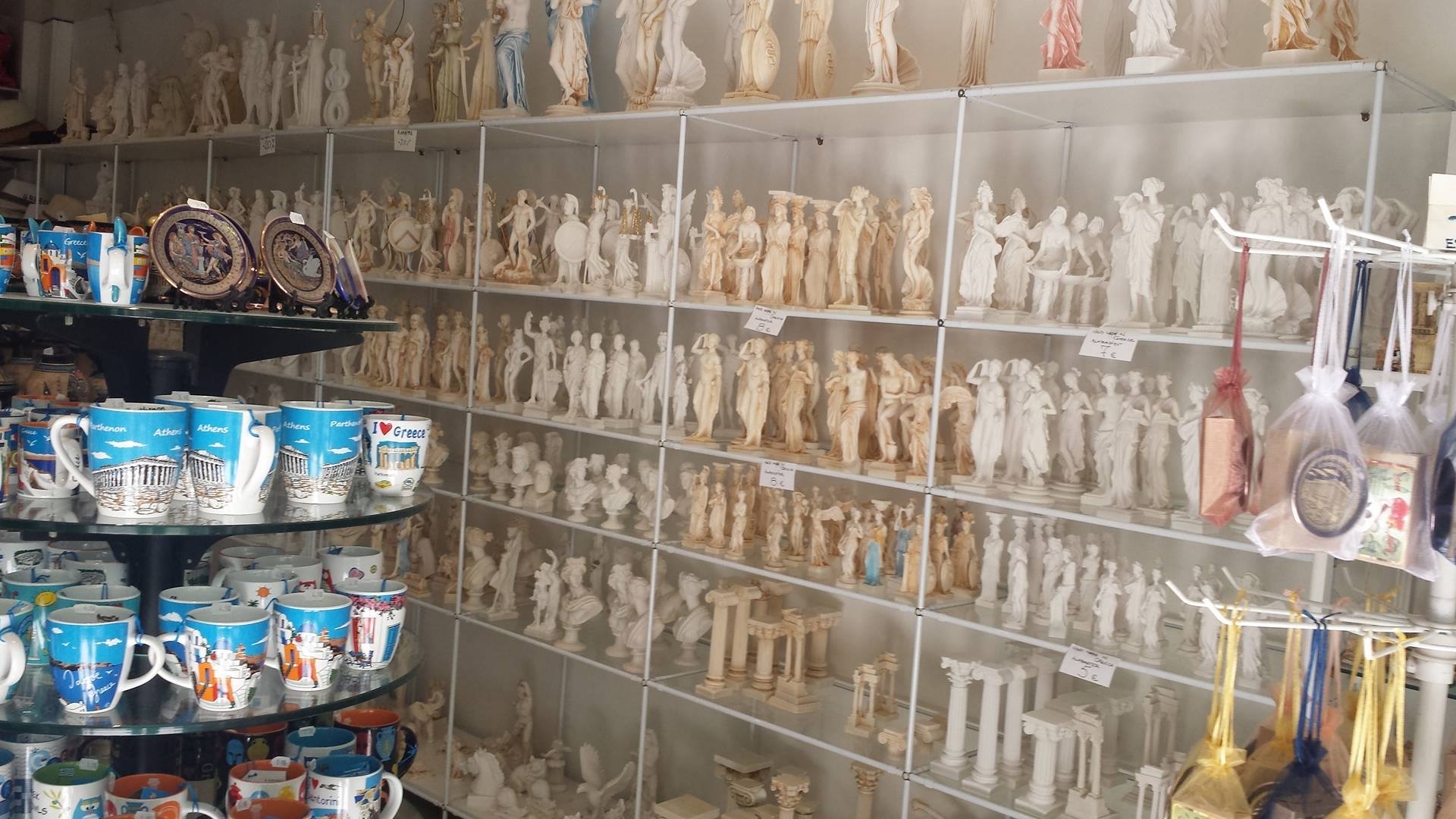 Shops full of  little pale naked statues. Also scowling heads of long dead senators. I'm talking entire store walls. There must be a thriving industry somewhere of sweatshops turning out miniature armless statues and busts of angry men. I mean, I appreciate history as much as the next person–but whose decor matches with these? I'm thinking of all my friends' houses, and nope, I can't picture one of these fitting in anywhere.
If your taste runs to the racy, you can also find some interesting fresco reproductions involving acts that would get you arrested in real life.Stock up on those.
Also popular in Turkey and neighboring countries: evil eye jewelry.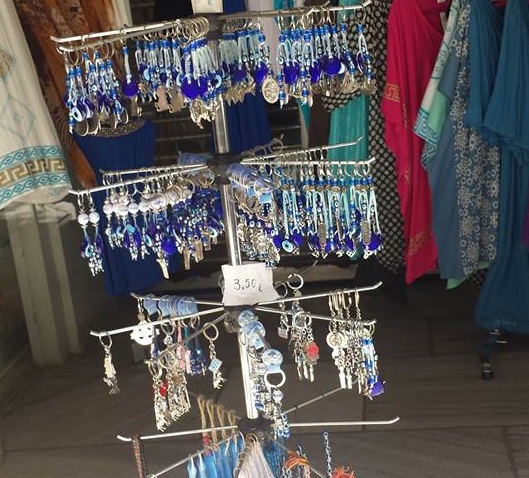 It's not just a fashion  statement, it's multiple evil eyes, ready to ward off bad luck, or just, you know, creep you out.
For young history buffs, this looks like a great book . . .of course the content might be very different depending on what day they chose to depict. (Run, children, run!)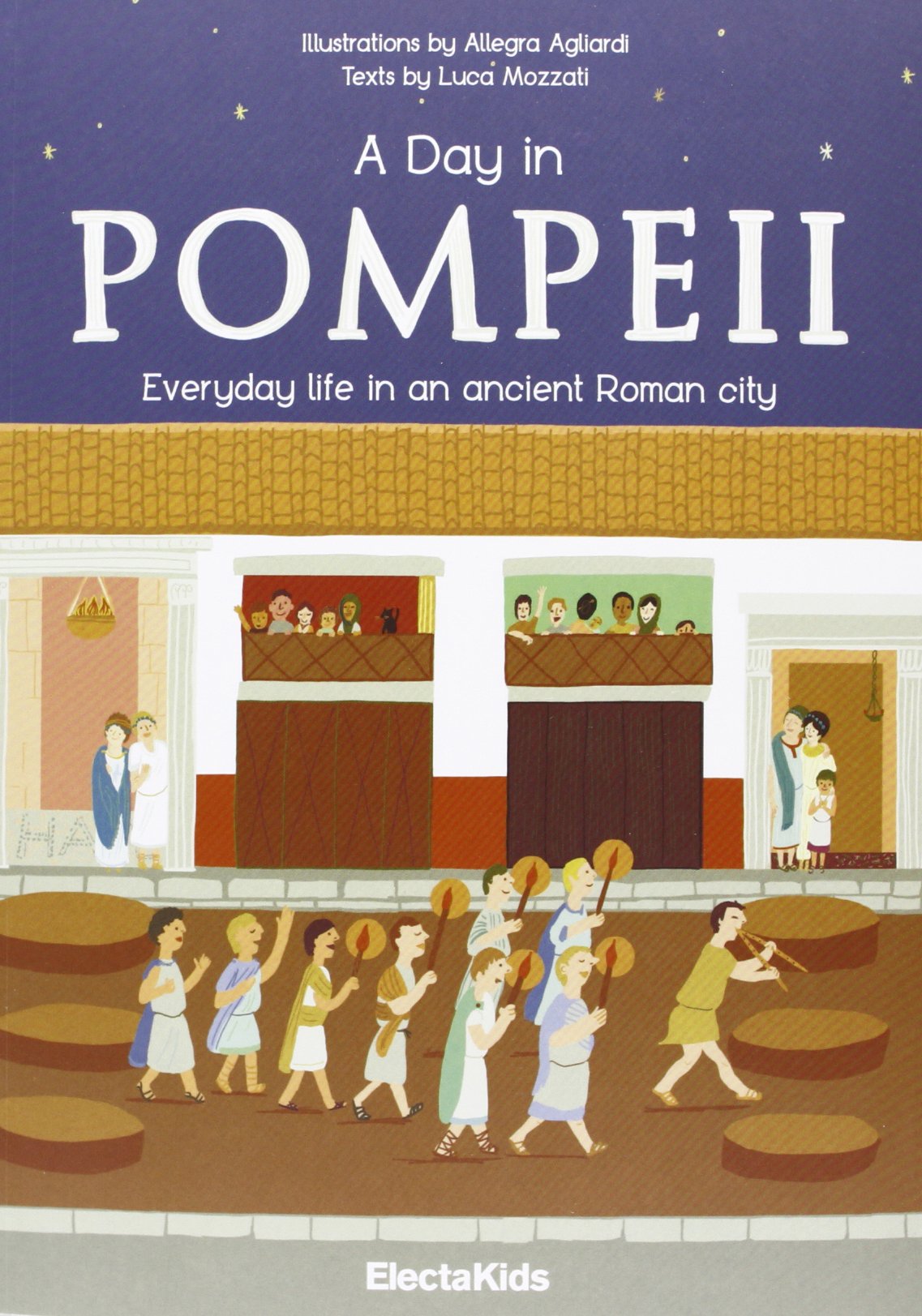 Then we went to Venice, hands down one of the most beautiful cities in the world (even though I watched Casino Royale, that Bond movie where a building in Venice sinks into the water and I kept having panicky flashbacks of that scene.) Who wouldn't love to receive one of these beauties?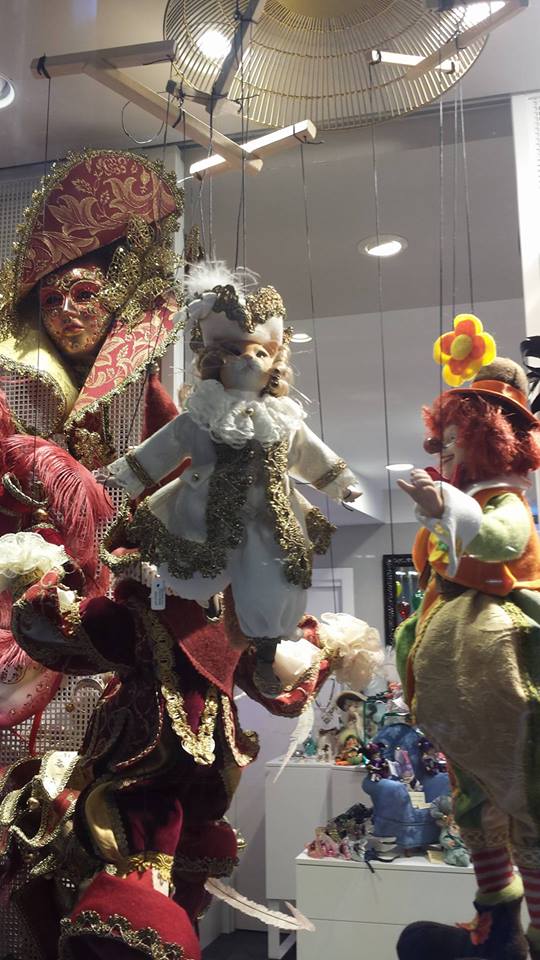 What says: Wish you could be here better than a cat puppet dressed in Renaissance clothes? And I saw these in more than one store.
I consider myself an eccentric cat lady, and even I shook my head and said, "No. Just no."
I was despairing of ever finding anything that was classy for my children, and then we went to the Vatican. Problem solved. Who doesn't want Pope memorabilia?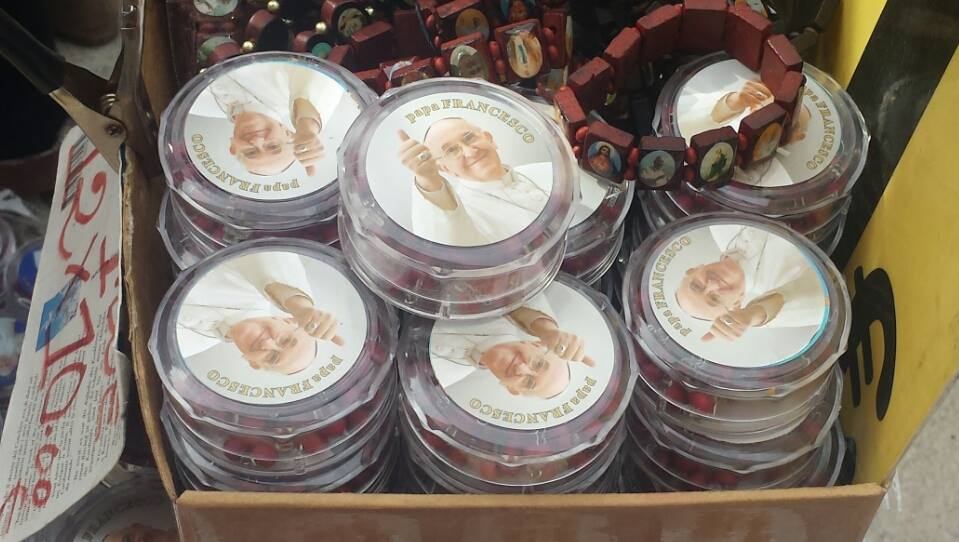 Or Pope dishes!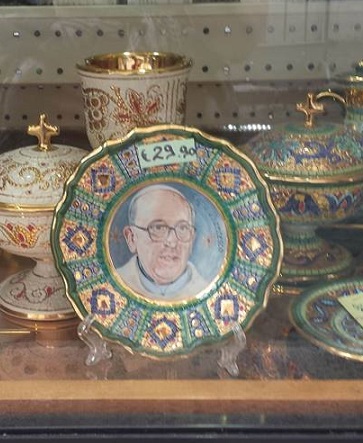 (Really, I'm sure the Pope is a lovely man, but real people shouldn't have their faces on plates–not Elvis or Scarlett O'hara or the Pope.)
This was perhaps my favorite, though.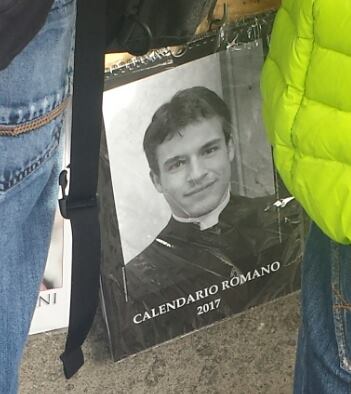 A calendar of hot priests. I was so tempted to buy it. I bet Mr. October is divine.
(Why no, I've never worried about being struck down by lightning. Why do you ask?)
Last but not least, here is a souvenir that I actually did buy: a Pompeii t-shirt, because I'd run out of clothes and washing them on the cruise ship was way overpriced.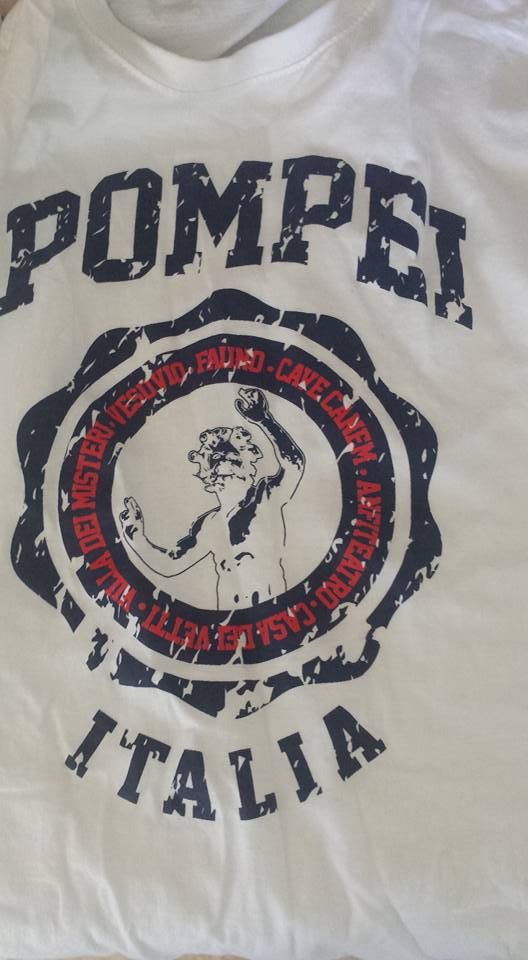 This man may seem to be screaming in horror as he sees a Volcano destroy his city. I mean, that's totally what I thought was happening in this picture.
But no, this is actually an image of a statue that they found in Pompeii, which means that this horrified screaming guy was actually just foreshadowing that the Pompeii-istas really should have paid attention to. And now it is my t-shirt. Ah, how I love travel.
Stay In The Loop
Subscribe and receive a free Ebook!
Want to know about new releases or ebook sales?
Sign up for Jannette's newsletter and receive a free copy of Fame, Glory, and Other Things On My To Do List.