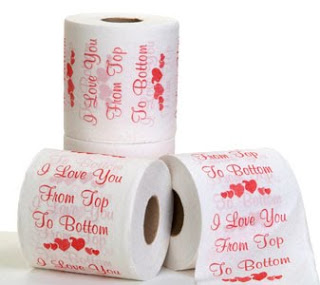 Perhaps it's just my husband who needs help picking out Valentine's gifts, (which is why I buy my own. Thanks Dear, for the lovely doll!) but in the interest of helping men everywhere, I am putting together a list of things not to buy your loved one. These are items I found when I googled Valentine's Day gifts.
It should go without saying that you shouldn't buy your sweetheart holiday themed toilet paper. (What says true love better than restroom items?) It's nice that you love me from top to bottom, but not that bottom. And while I'm listing things, also forgo any Kleenex that says, "You blow my mind!"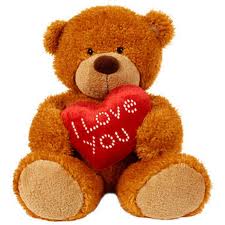 Yes, stuffed animals can be cute–and even appropriate if your loved one happens to be in junior high. For women older than that, no. Just resist the urge to buy one of these things. And whatever you do, don't go for the more bizarre stuffed animals like this one: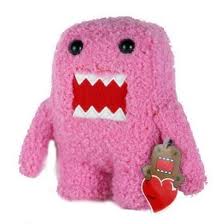 Happy Valentine's Day! I want to bite your head off!
And this? Only if your girlfriend is in medical school.
If you tell your loved one that you're giving her a diamond, it had better not be one of these–or you might not want to stand behind her car. Just saying.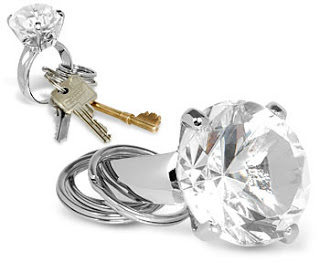 And if you give her this, it had better turn into a prince after she kisses it. And the prince should look like George Clooney.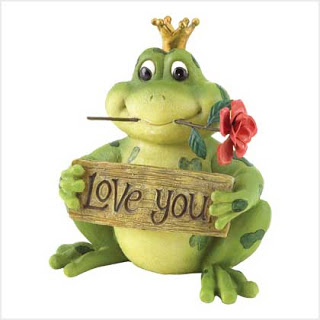 And to end this list–I'm not even sure what this picture is, but I somehow find it very touching that the restroom symbols will be spending a romantic day together. I hope you are so lucky.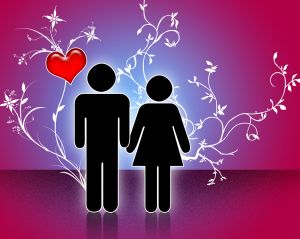 Stay In The Loop
Subscribe and receive a free Ebook!
Want to know about new releases or ebook sales?
Sign up for Jannette's newsletter and receive a free copy of Fame, Glory, and Other Things On My To Do List.