My Fairly Dangerous Godmother
A Magical Romantic Comedy with a Fairy Tale Twist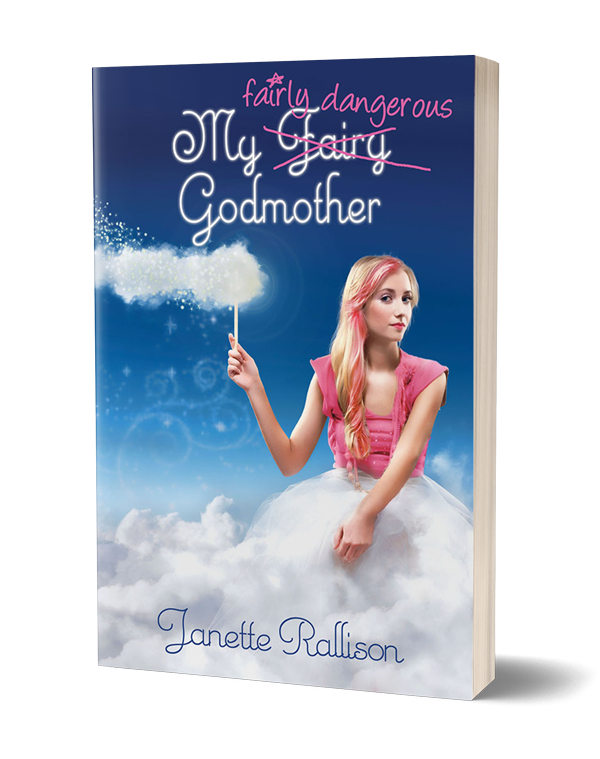 A fairy godmother can be a dangerous thing.
Some people bomb singing auditions. Sadie throws up on live TV during hers. So yeah, there's no way she'll ever be able to face strangers again, let alone the people at her high school.
Her performance on America's Top Talent is so bad it earns her a fairy godmother through the Magical Alliance's Pitiful Damsel Outreach Program. Enter Chrissy (Chrysanthemum) Everstar: Sadie's gum-chewing, cell phone–carrying, high heel-wearing fairy godmother to save the day—or perhaps make it even more horrible.
Wishes are, after all, unpredictable things.
Sadie finds herself thrown back in time to be first the Little Mermaid and then one of the Twelve Dancing Princesses. Wishes are permanent, and if Sadie wants to get back to her home, she'll have to strike a magical bargain—one that involves stealing a goblet from a powerful fairy queen.
Worse yet, Sadie has competition from a handsome thief with an invisibility cloak. He may not only steal the goblet, he may make off with her heart too.
This laugh-out-loud fairy tale retelling combines romance, suspense, and magical twists that will make readers wish they had their own fairy godmother. (Or at least the hot guy in the story. Don't accept a fairy godmother. Just don't.)
Stay In The Loop
Subscribe and receive a free Ebook!
Want to know about new releases or ebook sales?
Sign up for Jannette's newsletter and receive a free copy of Fame, Glory, and Other Things On My To Do List.