The Girl Who Heard Demons
With romance, humor, and pulse-pounding suspense, The Girl Who Heard Demons will keep you turning pages and make you think about the story, long after you finish the book.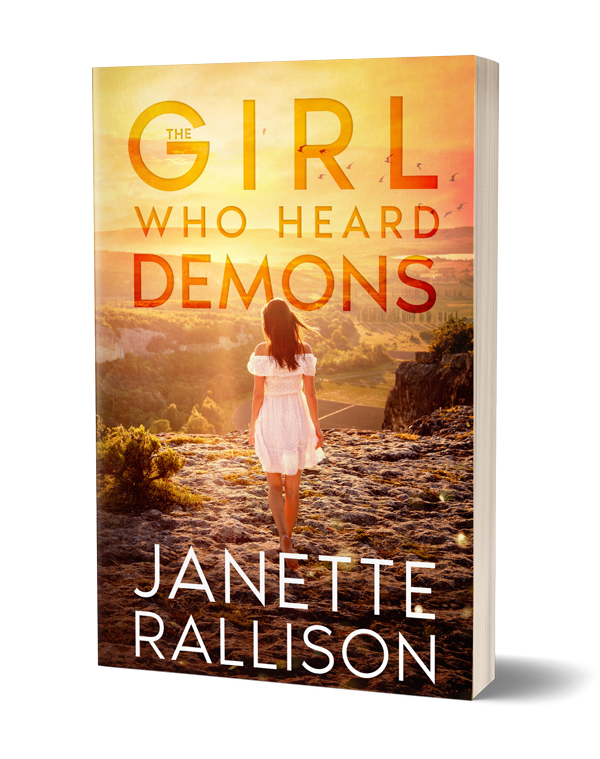 Saving his life may cost her hers.
Adelle's ability to hear demons has caused her nothing but trouble. It's turned her into the girl everyone thinks is a freak. So when she gets a chance at a fresh start in a new high school, she's determined not to let her secret out. A normal life is a good life.
But when she overhears supernatural voices celebrating the impending death of the school quarterback, Levi Anderson, she knows she has to do something to prevent it. However, the demons aren't the ones plotting; they're just celebrating the chaos, and Adelle must figure out who wants to hurt him and why.
As Adelle battles to keep Levi safe, she puts herself ever closer to danger and ever closer to falling for Levi. She'll have to protect him and her heart, too.
Handsome, popular Levi doesn't appreciate Adelle's self-appointed role of guardian angel. Still, he's drawn to her. She knows more than she's admitting about the mysterious things that have been happening, and he wants to figure out how.
Stay In The Loop
Subscribe and receive a free Ebook!
Want to know about new releases or ebook sales?
Sign up for Jannette's newsletter and receive a free copy of Fame, Glory, and Other Things On My To Do List.