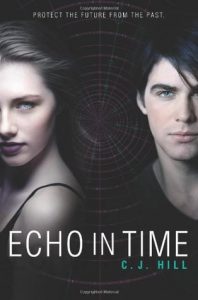 Echo in Time delivers on "the possibility of an equally thrilling sequel" (Kirkus Reviews) to Erasing Time.
After being pulled 400 years into the future, twins Taylor and Sheridan have found some refuge from the government of Traventon, which used the dangerous Time Strainer to yank the girls from the past. Yet the threat of the dangerous technology still looms. Taylor and an ally, Joseph, are selected to go on a mission to destroy the time machine and weapon. But their actions before they do may have major consequences for the future and the past.
Action-packed and romantic, this futuristic sequel to Erasing Time is perfect for fans of dystopian and sci-fi novels such as The Maze Runner by James Dashner, Across the Universe by Beth Revis, and Matched by Ally Condie.